long days long night
May 19, 2008|Posted in: Uncategorized
It seemed like a long weekend, too, but was it? No, just felt so. I had a bajillion things on the to-do list and didn't get to most of them. Soreness and being tired killed most of it. Sciatica and such will kill me yet. I didn't get to any of my Saturday events to take photos, and will have to play catch-up today (Monday).
Saturday night was Mr Husband's swanky company party, in SF, and it had a Casino Royale theme — formalwear, gaming tables, funny money, fabulous prizes, great food and free-flowing beverages. It was fun playing the executive's wife. I had on a floor-length beaded purple gown with a plunging back — photos posted! But six hours in those fabu heels really did me in.
Sunday was the Great Garage and Shed Cleanout — the kids pitched in and were super troopers. Got the whole shebang done, and I've been sitting here Freecycling (i.e. giving it away). (I couldn't sleep anyway so why not?!)
It was gorgeous weather all last week and over the weekend. We're looking forward to another good one here — first, the newspaper, then my women's group financial report is due this week, plus bills, appointments, Freecycling all this stuff, heading toward the holiday weekend and our youngest daughter's birthday.
Then school's out and summer. Then winter. Then summer again. Then winter. And so on.
Wait! Slow down!
PS: Notice the cool art/craft table behind us on the left. Did I mention that Mr. Husband gave me a fantastic crafting area in the dining room? Wa-hoo, there it is, with the red chair.
Facebook Conversations
comments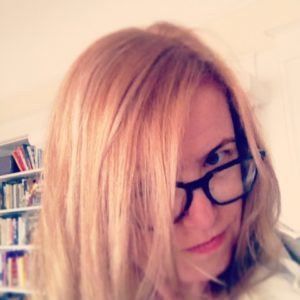 Julia Park Tracey is an award-winning journalist, author, and blogger. She is the author of six books: three novels, one poetry collection, and two women's history. She was the Poet Laureate of Alameda, California, in 2014-17. She's also the conservatrix of The Doris Diaries, the diaries of her great-aunt Doris Bailey Murphy. She has a BA in journalism from San Francisco State University, and MA in Early 20th C. British Literature from Cal State Hayward. Julia's articles have appeared on Salon, Thrillist, Paste, Scary Mommy, Narratively, Yahoo News, Your Tango, and Sweatpants & Coffee. Her articles have also run in Redbook, Woman's Day, Country Living, House Beautiful, Town & Country, the San Francisco Chronicle, Oakland Magazine, Quill, and MadeLocal. She was the founding editor of weekly Alameda Sun and literary zine Red Hills Review. Her poetry has been in The East Bay Literary review, Postcard Poems, Americus Review, Cicada, Tiferet Review, and many others. Julia has been recognized several times by the San Francisco, East Bay and Peninsula Press Clubs as well as the California Newspaper Association for her blogging since 2003.
3 Comments