ack
November 2, 2007|Posted in: Uncategorized
I'm on my way to bed, having spent the evening printing, wrapping and baking for Saturday. Big news today was the death of a local teen who was killed in the park last night after trick or treat — the same park where I dropped my daughter to meet friends for trick or treat. The same place we go every Friday for softball. It's too close to the bone, for all of us.
Last night, another late night getting ready — and a busy day today. 36 hrs to go. Lots to do tomorrow but we may just make it. We may.
Tomorrow — printing, photocopies, set up exhibits of Jane Austen and stamps, take raffle stuff over, etc. I also have to do goody bags. I'm pooped. Sciatica is screaming. Hope I'm still standing by the end of Saturday. It won't matter. I can drink beer or wine or whatever — agua — on my back. Or on one elbow. Pizza and cocktails at my place afterward. Unless I'm too tired, and then I'll just snarl and throw everyone out.
But today! I was officially back at the Alameda Sun today and huzzah, what fun it was to be there. And I started my NaNo novel today (see Nano blog to read it as it unfolds — 1500+ words a day for a month, a novel at the end of November. And today I started another book, my Year with the Saints. See that blog for a spiritual trek through the wilderness of my mind. I'll be traveling for a year, blogging daily, on a pilgrimage. Where I'll be at the end, I have no idea. A year ago I wouldn;t have guessed myself back at the Sun, writing two or three or four books and married to Patrick. And yet — here I am.
I want to say more but too many words have already flowed out of my brain today. So amen to all, and to all a gooooonite.
Facebook Conversations
comments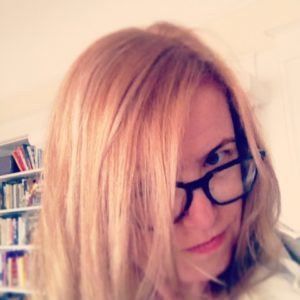 Julia Park Tracey is an award-winning journalist, author, and blogger. She is the author of six books: three novels, one poetry collection, and two women's history. She was the Poet Laureate of Alameda, California, in 2014-17. She's also the conservatrix of The Doris Diaries, the diaries of her great-aunt Doris Bailey Murphy. She has a BA in journalism from San Francisco State University, and MA in Early 20th C. British Literature from Cal State Hayward. Julia's articles have appeared on Salon, Thrillist, Paste, Scary Mommy, Narratively, Yahoo News, Your Tango, and Sweatpants & Coffee. Her articles have also run in Redbook, Woman's Day, Country Living, House Beautiful, Town & Country, the San Francisco Chronicle, Oakland Magazine, Quill, and MadeLocal. She was the founding editor of weekly Alameda Sun and literary zine Red Hills Review. Her poetry has been in The East Bay Literary review, Postcard Poems, Americus Review, Cicada, Tiferet Review, and many others. Julia has been recognized several times by the San Francisco, East Bay and Peninsula Press Clubs as well as the California Newspaper Association for her blogging since 2003.
1 Comment