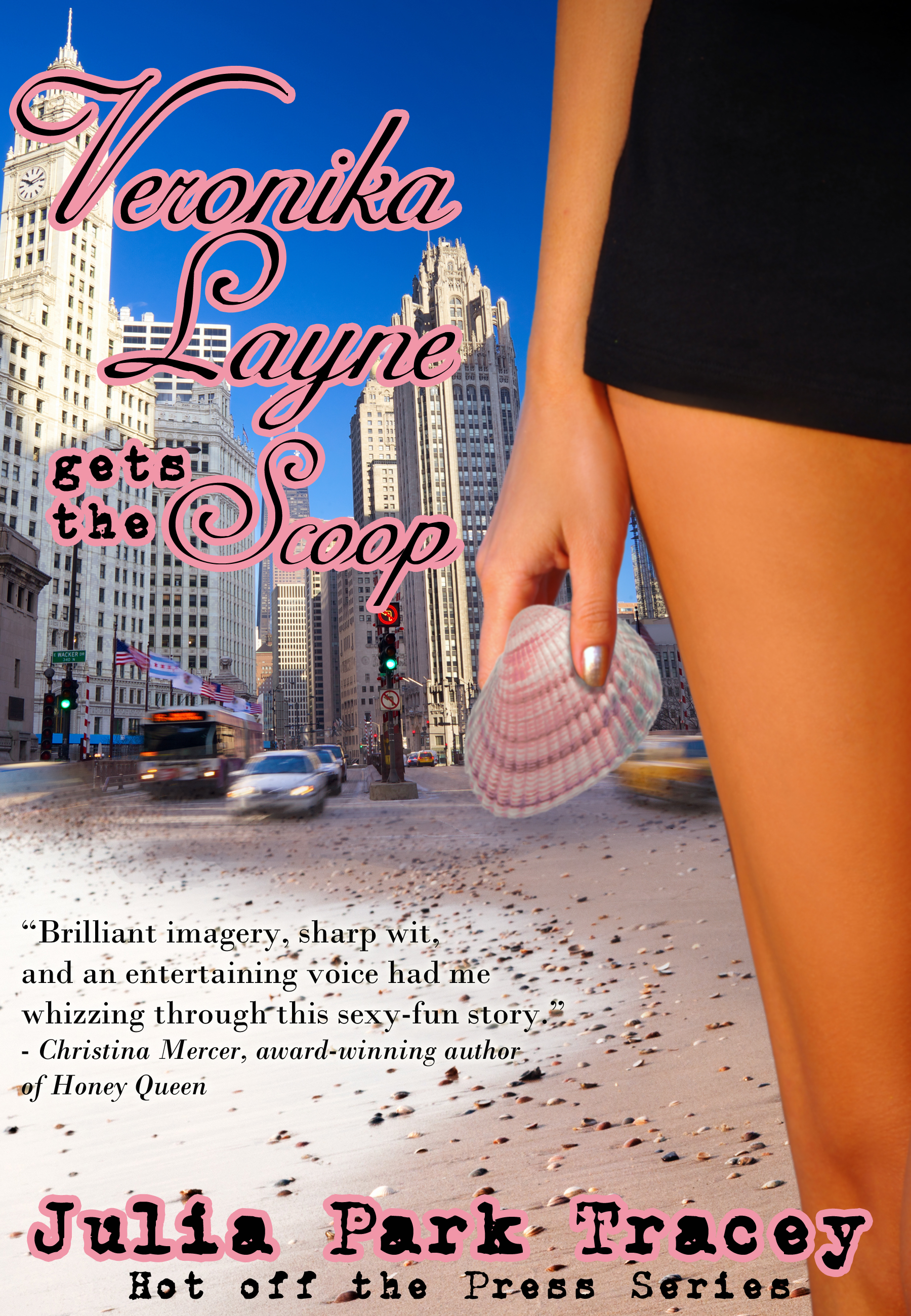 Veronika Layne, a sassy tattooed, twenty-something newspaper reporter, stumbles upon a big story —
and has to beat deadlines as well as real estate developers before they destroy native burial grounds, all
while mismanaging her love life.
About the Book
"In this romp of a novel, Julia Park Tracey introduces us to the fun, sassy Veronika Layne—girl reporter,tattooed queen of punctuation and grammar, and fierce eco-chick on wheels. From at-risk indigenous burial grounds to well-written ledes to the politics in Veronika's newsroom, Tracey knows her stuff and tells it well. If we're lucky, there will be many more stories to come in this series. So start reading!" — Rebecca Lawton, author of Steelies and Other Endangered Species: Stories on Water (Little Curlew Press) and the WILLA award-winning novel, Junction, Utah (Wavegirl)
"Julia Park Tracey brings us a heroine whose unique brand of scrappy and snarky is especially winning in an era of vapid, helpless "chicks" in the city. Veronika Layne Gets the Scoop is as humorous as it is intelligent, and sexy to boot. Be prepared to stay up late for this page-turner. — Jordan E. Rosenfeld, author of Forged in Grace and Night Oracle
"Like her protagonist, Tracey is a quick-witted, snappy writer who misses nothing and tells a hell of a story. More, please!" — Billie Thomas, author of Murder on the First Day of Christmas "Brilliant imagery, sharp wit, and an entertaining voice had me whizzing through this sexy-fun story. A light read woven with enough depth and juicy suspense to keep the reader on edge, Veronika delivers what it promises and more." — Christina Mercer, award-winning author of The Honey Queen, Arrow of the Mist and Arms of Anu
Facebook Conversations
comments
Other Books in "Hot Off The Press"
Disclosure of Material Connection: Some of the links in the page above are "affiliate links." This means if you click on the link and purchase the item, I will receive an affiliate commission. I am disclosing this in accordance with the Federal Trade Commission's
16 CFR, Part 255
: "Guides Concerning the Use of Endorsements and Testimonials in Advertising."