Mosquito Girl
July 27, 2006|Posted in: Uncategorized
From Mia:

dear mama,
today things are much better! i am not going to Portugal but staying in Italy. i haven't seen nearly enough of this place and i am scared of trains now! so scared that i am starting my journey to london on sunday… flight is on tuesday morning! i just can't risk it, ya know?
i am so excited to come home, though. especially because i found the most awesome ITALIAN gift for you today. if you hate it, i will TOTALLY take it. but methinks you won't. i have 30++ mosquito bites (my ankles are swollen with them.. yikes.. and i even have the bindi dot mosquito bite.. right in the middle of my forehead! i guess i have been very very bad… even horrid.)
i miss everyone SO much and hopefully i will be able to check email one more time.. in florence! (i am here in rome one more day and night and leave sat. morning. HOPEFULLY! lord.) oh yes and so far i have had my hostel room all to myself… 4 beds for one girl.. my my! that never happens.
rome is so incredible.. just huge and ancient and exciting. and the shopping ain't bad either. i am losing sleep over what to bring little austin-man. i am so worried he'll hate everything i think he might like. ack! we'll see what i end up with.
lots of roman love.
mosquito girl
Facebook Conversations
comments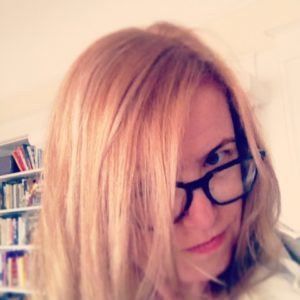 Julia Park Tracey is an award-winning journalist, author, and blogger. She is the author of six books: three novels, one poetry collection, and two women's history. She was the Poet Laureate of Alameda, California, in 2014-17. She's also the conservatrix of The Doris Diaries, the diaries of her great-aunt Doris Bailey Murphy. She has a BA in journalism from San Francisco State University, and MA in Early 20th C. British Literature from Cal State Hayward. Julia's articles have appeared on Salon, Thrillist, Paste, Scary Mommy, Narratively, Yahoo News, Your Tango, and Sweatpants & Coffee. Her articles have also run in Redbook, Woman's Day, Country Living, House Beautiful, Town & Country, the San Francisco Chronicle, Oakland Magazine, Quill, and MadeLocal. She was the founding editor of weekly Alameda Sun and literary zine Red Hills Review. Her poetry has been in The East Bay Literary review, Postcard Poems, Americus Review, Cicada, Tiferet Review, and many others. Julia has been recognized several times by the San Francisco, East Bay and Peninsula Press Clubs as well as the California Newspaper Association for her blogging since 2003.