gradumation
June 14, 2008|Posted in: Uncategorized

Yay, Moni gradated! She's a grown up now! Yay, Moni! Go, Jets! She's in white with a purple lei (heritage of her paternal grandfather).

Look, hats in the air! Sisters Ana and Mia (and boyfriend AJ behind them). Ma and Pa! We love our Moni!
Encinal High School Class of 2008,
Alameda, California
Next stop…college…
Facebook Conversations
comments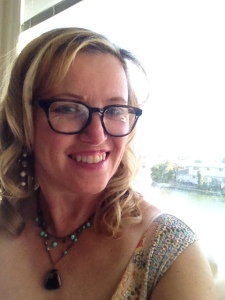 Julia Park Tracey is an award-winning journalist, author, and blogger. She is the author of "Veronika Layne Gets the Scoop" and "Veronika Layne Has a Nose for News" (rep'd by Booktrope). She is the Poet Laureate of Alameda, California. She's also the conservatrix of The Doris Diaries, the diaries of her great-aunt Doris Bailey Murphy. Her articles have appeared in Thrillist, Quill, Paste, San Francisco Chronicle, and in many magazines; her latest poetry appears in The East Bay Literary review.