Fried-Day
March 7, 2008|Posted in: appreciation, Catching Up, random, work
What a week! Blessed relief that it's almost over. But it's rather exciting when news happens. A nice twist from biz-as-uze. (http://www.lunafest.org/the-films.cfm
It's a very cool event — bring your over-12s, and menfolk — this is for anyone but they are films by and about women. Plus there will be FREE Luna bars to eat. And lots of people. Friends and relations. You know — the usual suspects.
Also this weekend — the Boys & Girls Club Auction/Dinner — I've gone to this many a time and it is great fun — alas, I am unable to go this year. And. Also. Many more events. I need to clone myself to see it all.
Cool thing here in the office:
We rearranged the office in anticipation of a new salesperson who we expect to join us next week, and in doing so, created a workspace where we can make someof our products: our new stuff to be made from recycled paper. It's all still in the works but we needed a place to make stuff. And now we have one.
I spent yesterday afternoon crawling around the office on hands and knees, cleaning, wiping, organizing, yuck. But it looks fabu now. I'm looking forward to new employee and to working inthe space.
Chicago is opening at Altarena this weekend and I am trying to make it work that I can see the show for review. But this weekend might not work. But I'd love to see how they do it in such a small space and in the round. Watch out for flying machine-gun bullets…saw Candide last weekend and it was breathtaking. Virago Theatre at Rhythmix Cultural Works did an outstanding job with very challenging music and no backstage to speak of. Not quite in the round but talk about limited space! It was fun to finally see this production live, after hearing the music for many years. Very satisfying. Like a tick-mark off the Bucket List.
If I had one. Which I don't.
Or maybe I do, sort of. Like, I wanted to see Paris and London and Scotland and New York, and even Boston, and I have. Wanted to dip my feet in both oceans — Atlantic and Pacific. I did. Wanted to have daughters, and I did; and then a son, which I do now. Wanted to marry my Dream Guy — and I finally did (third time's a charm). Want my kids to be successful, smart, kind and compassionate — and all of them are.
Still want to do? I want to see every Shakespeare play (done well) onstage before I die (I've seen about a dozen so far, and some several times). I want to visit every California mission (I'm about halfway finished). And see whales close up. And take care of my grandchildren. Write a poetry collection. Make stuff. Take a vacation someplace warm, with palm trees and fruity cocktails and soft winds. And of course, get the bestselling book published. (It's written, but as yet, still undiscovered.)
There's more — so what's on your Bucket List?
Facebook Conversations
comments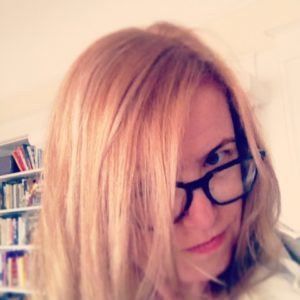 Julia Park Tracey is an award-winning journalist, author, and blogger. She is the author of six books: three novels, one poetry collection, and two women's history. She was the Poet Laureate of Alameda, California, in 2014-17. She's also the conservatrix of The Doris Diaries, the diaries of her great-aunt Doris Bailey Murphy. She has a BA in journalism from San Francisco State University, and MA in Early 20th C. British Literature from Cal State Hayward. Julia's articles have appeared on Salon, Thrillist, Paste, Scary Mommy, Narratively, Yahoo News, Your Tango, and Sweatpants & Coffee. Her articles have also run in Redbook, Woman's Day, Country Living, House Beautiful, Town & Country, the San Francisco Chronicle, Oakland Magazine, Quill, and MadeLocal. She was the founding editor of weekly Alameda Sun and literary zine Red Hills Review. Her poetry has been in The East Bay Literary review, Postcard Poems, Americus Review, Cicada, Tiferet Review, and many others. Julia has been recognized several times by the San Francisco, East Bay and Peninsula Press Clubs as well as the California Newspaper Association for her blogging since 2003.