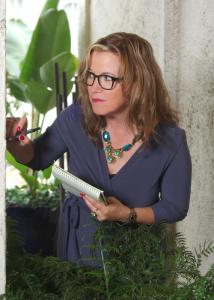 My new book is coming out in a few weeks! I've been lucky and diligent enough over the past few years that I've had a new book out every fall. The newest is a change for me — chicklit. Love me some sassy singles looking for love. Veronika Layne Gets the Scoop (Booktrope 2014) is the first of several journalist adventures called the Hot off the Press series.
I've been a journalist for many moons now and those experiences form the basis for Veronika's personality and adventures. She runs after firetrucks and sits through meetings, works hard with her fellow journos, and plays hard, too. When an international media chain buys her little weekly newspaper, she finds herself working for "The Man," that is, the faceless entity of corporate journalism.
But you can't take away her passion. When Veronika smells a story, she can't help but chase it down. And it's always a double-bind for her — she wants to reveal the truth (she has that tattooed on her wrist where she can always see it) — but she wants to beat the competition, too. Go, girl! Over the obstacles to the finish line!
And by the way, what would a chicklit story be without some sassy in the sheets? There's that, and more (try the bar, the spa, and the hood of the truck…). Hope you like it! Watch for giveaways, contests and other funsies coming up soon.
Find me on Facebook — Julia Park Tracey, Author — and look for the cover reveal and launch party online. Thanks for reading!
Facebook Conversations
comments