as you can tell…
June 28, 2008|Posted in: Uncategorized
…it's been a challenge to keep up lately. Many activities in progress — the graduation(s), parties, wedding weekend whirl to Chico and back, Mia's visit, and so on. Still trying to get Moni's graduation photos and announcements in the same place at the same time.
Kids are out of school for summer, and the garden is just cranking up. I'm drying a bunch of green plums right now in the dehydrator and planning to make some jam tomorrow. Work is busy, home is busy, and it's really a challenge these days to keep up, because much of my energy has been diverted to self-care. A day or two this week I fell off the wagon and didn't eat when I should have and it is kicking my patoot. Like Big Time.
Which is why I'm sitting at home instead of rooting for the home team at Washington Park right now. Cold and tired and going to bed very soon. I ate a good meal with Ana and now she's watching a movie. We watched an episode of The Office together and it was so funny. I came in here to check email and watched Yahoo do stupid things, then did a bit of maintenance on the blogs. I'm taking a break from A Year with the Saints because, in my battle with What's Wrong With Me, Oh, It's Diabetes, I blew out too many days and mucked up the concept of a diary for a year. Blew that one to hell, so to speak. So it's down for the count and I'll have to do something else with it. Bugger that. Six months in, I'm sunk. Oh well.
I'm starting to think that I may not write that great book after all. I mean, I wrote one, and it's a nice work — truly, read it and you'll get it — and the unpublished one here is pretty fine, if I do say so. It's just — it takes so much energy, so much ooomph to get these things out there. I can't see doing it right now. I need to get centered and focused on writing again, maybe later in the year. I'm being green and crunchy-granola these days, very active in the sustainable realm, and that takes a lot of juice. Running this household takes a lot of juice. Running a news empire takes a lot of juice, too. Then there's family and friends and holidays and whatever else. Then there's vacations and good books to read and leisurely weekends with Mr. Husband and the rapidly-growing-up kids. And the cats. And the chickens we're about to get. Lots going on.
Am I really going to get to focus on writing while I'm managing my special diet and exercise regimen? Writing down my food and making sure I get enough whole grains and vegetables? Not too much sweet? Uh. Not likely.
I'm feeling a bit defeatist about it just now. Like it's there but I can't get to it just now. Maybe later.
Advice to Writers: Time will tell.
Facebook Conversations
comments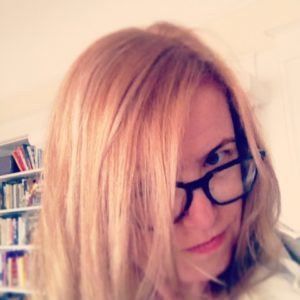 Julia Park Tracey is an award-winning journalist, author, and blogger. She is the author of six books: three novels, one poetry collection, and two women's history. She was the Poet Laureate of Alameda, California, in 2014-17. She's also the conservatrix of The Doris Diaries, the diaries of her great-aunt Doris Bailey Murphy. She has a BA in journalism from San Francisco State University, and MA in Early 20th C. British Literature from Cal State Hayward. Julia's articles have appeared on Salon, Thrillist, Paste, Scary Mommy, Narratively, Yahoo News, Your Tango, and Sweatpants & Coffee. Her articles have also run in Redbook, Woman's Day, Country Living, House Beautiful, Town & Country, the San Francisco Chronicle, Oakland Magazine, Quill, and MadeLocal. She was the founding editor of weekly Alameda Sun and literary zine Red Hills Review. Her poetry has been in The East Bay Literary review, Postcard Poems, Americus Review, Cicada, Tiferet Review, and many others. Julia has been recognized several times by the San Francisco, East Bay and Peninsula Press Clubs as well as the California Newspaper Association for her blogging since 2003.
4 Comments