grogck
July 16, 2008|Posted in: Uncategorized
That's a sound I make. When I'm overwhelmed. You know.
Well, I thought it was food poisoning but it was the flu, and it was gross, and my cats keep catching mice that aren't quite dead and seize any opportunity to run away from their captors, even if it is under a bed (Simone's). My veggies are green and growing madly and every night we pick a couple of handfuls of green beans and a couple of squash, and if you want some just say so. The clothes are out flapping on the line, and it's so windy that the umbrella table flipped over, and this time it wasn't glass, it was a metal one.
A couple of hours ago a guy from Associated Press was here, snapping photos to illustrate a story, for which I was interviewed, about the Compact and green living. They are featuring me among other folks, I guess, and it should go out on the wire within days, so let me know if you see it, huh? I'll post a link if I see it anywhere.
Because I do want my 3 seconds of fame.
I have shirts to iron, and I'm gonna, pretty soon, but catchingup here after a week of flu, what is there to say but this is me and that's what's going on.
Missed ya. Hope you missed me.
Facebook Conversations
comments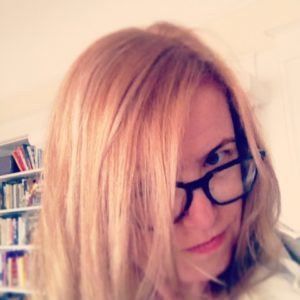 Julia Park Tracey is an award-winning journalist, author, and blogger. She is the author of six books: three novels, one poetry collection, and two women's history. She was the Poet Laureate of Alameda, California, in 2014-17. She's also the conservatrix of The Doris Diaries, the diaries of her great-aunt Doris Bailey Murphy. She has a BA in journalism from San Francisco State University, and MA in Early 20th C. British Literature from Cal State Hayward. Julia's articles have appeared on Salon, Thrillist, Paste, Scary Mommy, Narratively, Yahoo News, Your Tango, and Sweatpants & Coffee. Her articles have also run in Redbook, Woman's Day, Country Living, House Beautiful, Town & Country, the San Francisco Chronicle, Oakland Magazine, Quill, and MadeLocal. She was the founding editor of weekly Alameda Sun and literary zine Red Hills Review. Her poetry has been in The East Bay Literary review, Postcard Poems, Americus Review, Cicada, Tiferet Review, and many others. Julia has been recognized several times by the San Francisco, East Bay and Peninsula Press Clubs as well as the California Newspaper Association for her blogging since 2003.
1 Comment