what was i thinking? Part XXX
November 25, 2007|Posted in: cats
We got the kittenS (plural). Three of them. They think they own the place. In fact, they do own the place. This is what they look like right now, sleeping on top of a manuscript box in my office. On top of each other, as well.
Because it was a buy one-get one free sale (seriously! They called it a "2 Fur" sale) at the shelter, I also got a budgie — a blue parakeet we named Jamaica. S/he was silent and woudn't eat for the first 24 hours but now is fluttering around and chirping and eating and watching us from the corner of its eye. It's just three months old, too, and we won't be able to tell its gender for another three months, after molting. So I'm told. Jamaica is nice and asexual, and we feel downright tropical having a parakeet as blue as the Caribbean in our family room.
Gratitude? Yes, we're happy that we're becoming an Ark.
Next up? Reindeer.
Just kidding.
Facebook Conversations
comments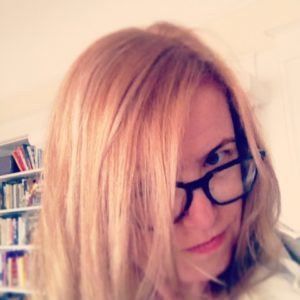 Julia Park Tracey is an award-winning journalist, author, and blogger. She is the author of six books: three novels, one poetry collection, and two women's history. She was the Poet Laureate of Alameda, California, in 2014-17. She's also the conservatrix of The Doris Diaries, the diaries of her great-aunt Doris Bailey Murphy. She has a BA in journalism from San Francisco State University, and MA in Early 20th C. British Literature from Cal State Hayward. Julia's articles have appeared on Salon, Thrillist, Paste, Scary Mommy, Narratively, Yahoo News, Your Tango, and Sweatpants & Coffee. Her articles have also run in Redbook, Woman's Day, Country Living, House Beautiful, Town & Country, the San Francisco Chronicle, Oakland Magazine, Quill, and MadeLocal. She was the founding editor of weekly Alameda Sun and literary zine Red Hills Review. Her poetry has been in The East Bay Literary review, Postcard Poems, Americus Review, Cicada, Tiferet Review, and many others. Julia has been recognized several times by the San Francisco, East Bay and Peninsula Press Clubs as well as the California Newspaper Association for her blogging since 2003.
1 Comment