Smells Like Bacon
March 28, 2006|Posted in: Uncategorized
The other morning I got into the shower
and felt a pang of hunger. I could smell that someone was cooking breakfast from nearby, maybe the neighbor downstairs, or possibly next door. I love the smell of hickory smoke. And I love the smell of cooking bacon. Then as I leaned back into the hot jet of water in the shower and my hair began to drip and curl into sodden tendrils, I realized — that smell. That bacon smell. It's me.
Stop laughing.
It's because we had a fire in our fire pit the night before. And I stood in the smoke and felt warm and very cozy, despite the chilly wind and the charcoal wisps of cloud streaking the sky. Too much rain. Too much cold. I'm ready for spring.

I used an extra squirt of shampoo, and the smoky scent rinsed away.
* * *
It's been a busy week or two; business is booming and I am juggling at least a dozen clients and an additional half-dozen major projects. Here's the scoop:
Red Hills Review is inches away (I swear to God). One last page, then production and printing. The distribution and reading events. Etc.
Tax season is upon us and ugh, oh, ouch, eek, blah.
Putting together proposals for grants/funding for this year's Alameda Literati, which has no money at present but irons in several fires. I have my fingers crossed, and so should you, if you want to see this event take place again.
Some good friends are putting together an amazing local resource: a recycling-thrift-art center where we can creatively reuse things to make art or creative projects, as well as shop for used/vintage items, right here in Alameda. It's called IslandEco and although it's just cranking up, you'll be hearing a lot about it soon.
TV. Did I mention TV? I'm tentatively putting together a series of literary programs, with music programming to follow, for local cable access. Any writers who want to read their work, let me know. I'll be posting for readers here and elsewhere. Think thematically, and in multiples of five: The program, called "Five," will feature five writers/poets/playwrights/actors/ songwriters reading their work; five women, five men, five teens, five political poets, five GLBT writers, you name it. If you and four friends do something cool, let me know. I'll be setting up a Web site, e-mail and blog with it. SOON. I mean, not this week. But pretty soon. Aiming for May-June.
The Music Scene is rocking. We just put the April issue to bed yesterday, despite a horrible computer crash that ate all the work John had done. We worked like dogs and finished it, from scratch. On time. Eat that with a spoon. And watch for the new issue on newsstands and in coffee houses in the East Bay by April 1.
The next Women's Weekend is this weekend and I've been busy helping get some little parts of it organized. Helping to inventory, shop, cook, etc. Fun stuff. Meeting really great people. Working my little fingies to the bone. This weekend will be a great time for those women who've decided to try it and see what happens in their lives. (OK, commercial over.)
Monday night Mr. Patrick and I went to see Elvis Costello at the San Francisco Symphony. Can I just say: Wow. He belted a couple of Bacharach tunes ("God Give Me Strength" – wow), did some awesome symphonic renditions of his hits ("Watching the Detectives," plus acoustic versions of "Veronica" and "Allison," wow), and some other odd bits that were intriguing glimpses into his mind. The program started with incidental music from Il Sogno, his "soundtrack" to A Midsummer Night's Dream. Nicely done, and way too short. A lovely night – and we were seated right behind Aidin Viziri of the SF Chron. Joshua Kosman was there, too – pop culture meets high culture. Fun. Lots of it. From there we drove home (I should say sailed home because of the high wind and the rain), across the bridge and into Oakland, where it was Salsa Night at Luka's Taproom. We had a couple of platters of raw, some of their wonderful Belgian fries with three dipping sauces (the chipotle-spiked homemade ketchup is to die for), and a couple of cocktails. Salsa danced together in an empty room. Closed the place and went home to bed.
Our new slogan: When life gives you lemons, make a Lemondrop.
I'm on deadline for two awesome articles for Oakland Magazine, can't wait to share them but they're still nascent, badly drafted nothings. But watch for the May-June and July-Aug issues. Woo hoo!

I could go on. But, um, those deadlines. More eventually.
PS: Brother George wants to know, "What about the assignment you promised?" Well, actually, I wrote an awesomely, amazingly, terrific column here about a week ago and the computer ate it. It died. It vanished. Along with it, the assignment I had given. There is no record of that blog anywhere. I am sorely vexed. Sorely. Vexed.
Advice to Aspiring Writers: Always save your work.
Assignment: Send me your suggestions on travel articles, as I'm about to flee the country for Paris and London and environs. Need ideas for work I can pimp out and thus be able to write about it.
Oh, you mean a writing assignment? Tell me what you are reading these days. And why. Is it your first time reading it, your first foray into the subject, or are you re-reading an old favorite? Why or why not? Ready? Go.
Facebook Conversations
comments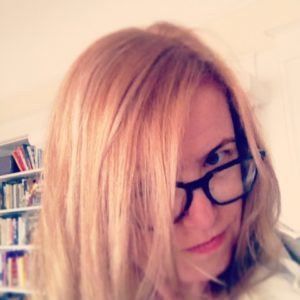 Julia Park Tracey is an award-winning journalist, author, and blogger. She is the author of six books: three novels, one poetry collection, and two women's history. She was the Poet Laureate of Alameda, California, in 2014-17. She's also the conservatrix of The Doris Diaries, the diaries of her great-aunt Doris Bailey Murphy. She has a BA in journalism from San Francisco State University, and MA in Early 20th C. British Literature from Cal State Hayward. Julia's articles have appeared on Salon, Thrillist, Paste, Scary Mommy, Narratively, Yahoo News, Your Tango, and Sweatpants & Coffee. Her articles have also run in Redbook, Woman's Day, Country Living, House Beautiful, Town & Country, the San Francisco Chronicle, Oakland Magazine, Quill, and MadeLocal. She was the founding editor of weekly Alameda Sun and literary zine Red Hills Review. Her poetry has been in The East Bay Literary review, Postcard Poems, Americus Review, Cicada, Tiferet Review, and many others. Julia has been recognized several times by the San Francisco, East Bay and Peninsula Press Clubs as well as the California Newspaper Association for her blogging since 2003.
2 Comments