Coolio
January 22, 2009|Posted in: Catching Up, family, green, random, The World as We Know It, work, writing
Barack is da bomb. How cool is he? Super cool.
I couldn't be happier. I'm sure not everyone feels this way. But as for me and my house, we will celebrate.
I ate one of the persimmon muffins for breakfast. What did it taste like? Pumpkin, sort of. A fruity spice cake. It was good. It was fine. Yum.
I've been bringing my lunch almost every day since the star of the new year. I was doing that before, but not on days we have trade-lunches at work. We used to have a trade for Monday, Tuesday, Thursday and Friday. We still have Tuesday and Thursday but I'm not eating the Thursday lunch which is pizza. I'm not even that thrilled with the Tuesday lunch which is a deli whose staff have surly attitudes. They always forget part of someone's meal, and are snotty about it when we try to double-check. But I digress. My point is that I'm enjoying leftovers, eating more veggies, eating a healthful meal with no food waste, am able to take home the peels and cores for the compost, use my own cloth napkin, silverware, etc. One trouble spot: my lunch bag is wearing out. These vinyl affairs are just not made to last. One of these days I'm going to make some new reusable lunchbags. I have some cute fabric that would make for fun lunches. Just have to put it into the queue.
It's raining today. Praise Jah — we need the rain. I don't want to walk or drive in it (have to drive to Livermore tomorrow) but we need it so I can just deal. *It's not about me.*
Life is good. Busy, overwhelming, stressful, but good. I'm finishing up my poetry manuscript for publication later this year — end of Feb or begining of March, I hope. That means PR, a release party, a couple of signings and readings, and I hope some returns. I'm ordering more copies of the novel to have available for sale at the events. Call that another dream come true — I've been waiting and pushing to publish poetry for 20+ years.
Can't wait to see it — Amaryllis: Collected Poems is coming soon.
Facebook Conversations
comments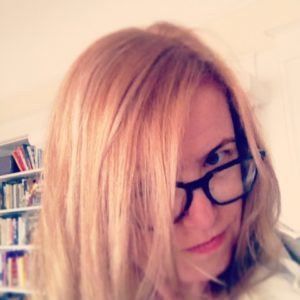 Julia Park Tracey is an award-winning journalist, author, and blogger. She is the author of six books: three novels, one poetry collection, and two women's history. She was the Poet Laureate of Alameda, California, in 2014-17. She's also the conservatrix of The Doris Diaries, the diaries of her great-aunt Doris Bailey Murphy. She has a BA in journalism from San Francisco State University, and MA in Early 20th C. British Literature from Cal State Hayward. Julia's articles have appeared on Salon, Thrillist, Paste, Scary Mommy, Narratively, Yahoo News, Your Tango, and Sweatpants & Coffee. Her articles have also run in Redbook, Woman's Day, Country Living, House Beautiful, Town & Country, the San Francisco Chronicle, Oakland Magazine, Quill, and MadeLocal. She was the founding editor of weekly Alameda Sun and literary zine Red Hills Review. Her poetry has been in The East Bay Literary review, Postcard Poems, Americus Review, Cicada, Tiferet Review, and many others. Julia has been recognized several times by the San Francisco, East Bay and Peninsula Press Clubs as well as the California Newspaper Association for her blogging since 2003.
1 Comment