Bionic Boots-a-Go-Go
February 17, 2009|Posted in: Uncategorized
We've been repairing our items rather than just throwing them away for a while now, keeping them out of the waste stream and extending their still-useful life. Witnesseth:
The Bionic Bird Feeder: Raccoons tore it down and stomped on it, so we repaired it with duct tape and a wire coat hanger to hang it up again.
The Bionic Sun Tea Jar: Repaired with epoxy where it was cracked and leaked on the counter. Had a nice white and grimy streak around it where the dirty finger rubbed the epoxy. Not *my* dirty finger.
The Bionic Slippers: My lovely black bedroom slippers with (formerly) white faux fur inside, and black rubber sole — now duct-taped together because they are still comfy and usable, even though they are worn through. Duct tape is so sexy. Ask Mr. Husband.
The bird feeder will hold up a while longer. The epoxy just recently gave way and we recycled the sun tea jar (but replaced with a new one off Freecycle). The slippers will one day be replaced by a pair I plan to crochet with pretty thick yarn; then the Bionic Slippers will become a gift to my parents' dog, Blazer. Yum, yum, Blazer.
One more item about to become bionic is my pair of vintage cowboy boots that I *love* to wear. I've worn them everywhere, all over Europe and Cali and they rock. Except Daughter #2 wore them for ONE DAY and ripped the side from the sole. I've been trying to repair them with duct tape inside the boot for about 2 years. I don't know what else to do for them — can a shoe repair person fix a slit in the leather where the upper joins the sole?
Duct tape is cheap but does not last forever. Not like love, I mean.
Facebook Conversations
comments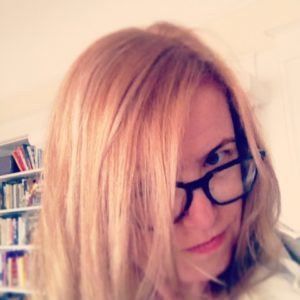 Julia Park Tracey is an award-winning journalist, author, and blogger. She is the author of six books: three novels, one poetry collection, and two women's history. She was the Poet Laureate of Alameda, California, in 2014-17. She's also the conservatrix of The Doris Diaries, the diaries of her great-aunt Doris Bailey Murphy. She has a BA in journalism from San Francisco State University, and MA in Early 20th C. British Literature from Cal State Hayward. Julia's articles have appeared on Salon, Thrillist, Paste, Scary Mommy, Narratively, Yahoo News, Your Tango, and Sweatpants & Coffee. Her articles have also run in Redbook, Woman's Day, Country Living, House Beautiful, Town & Country, the San Francisco Chronicle, Oakland Magazine, Quill, and MadeLocal. She was the founding editor of weekly Alameda Sun and literary zine Red Hills Review. Her poetry has been in The East Bay Literary review, Postcard Poems, Americus Review, Cicada, Tiferet Review, and many others. Julia has been recognized several times by the San Francisco, East Bay and Peninsula Press Clubs as well as the California Newspaper Association for her blogging since 2003.
2 Comments