my boring life
February 4, 2009|Posted in: appreciation, Books, garden, kids, Mr Husband
Seems like all my posts have become a bulletin board for my to-do lists [YAWN], so how about something more interesting? [tap dancing across the desktop]
Yeah,
it's my birthday month
— my favorite month of the year, except for hot summer and Christmas. But February — woo hoo, my fave.
Valentine's Day
,
Austin's birthday
, violets are blooming, plum trees are trying to bloom their gorgeous magenta blossoms, then it's an anniversary with Mr Husband from one of our earliest dates (our walk on the beach), and of our
first romantic date
, and when we got engaged, and also…yes. My birthday. And
Mia's birthday
. And my sister-in-law
Amanda's birthday
. Heck, it's also
Black
History
Month
, Lincoln's bicentennial and Washington's birthday.
This year I've been ripped off from my usual three-day birthday weekend, since Presidents' Day is earlier. Bummer. Oh well, I'll just make it a longer birthday week.
Plans for birthday? A romantic dinner. I think the kids are cooking my birthday meal (ack, as long as I don't have to clean up after them). I asked Patrick to make me a CD compilation. And I might ask for dirt. Yes, dirt for my garden. A truckload. Or a pallet of dirtbags. The dirt gets so compressed over the year that it needs some fluffing up. Raised beds have that problem. I'm hoping to expand the vegetables a bit this year so new dirt is in order.
A dirty birthday present, that's what I want.
And maybe a (used/borrowed) copy of The Omnivore's Dilemma. That would be nice to read. Anyone have a spare? I'll give it back.
Looks like rain. That's good news for the state. Shed a little water on us all, Lord. Verily, amen.
Facebook Conversations
comments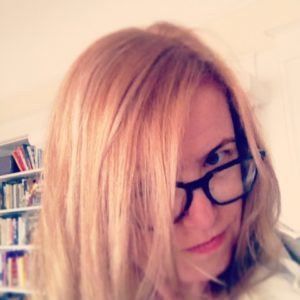 Julia Park Tracey is an award-winning journalist, author, and blogger. She is the author of six books: three novels, one poetry collection, and two women's history. She was the Poet Laureate of Alameda, California, in 2014-17. She's also the conservatrix of The Doris Diaries, the diaries of her great-aunt Doris Bailey Murphy. She has a BA in journalism from San Francisco State University, and MA in Early 20th C. British Literature from Cal State Hayward. Julia's articles have appeared on Salon, Thrillist, Paste, Scary Mommy, Narratively, Yahoo News, Your Tango, and Sweatpants & Coffee. Her articles have also run in Redbook, Woman's Day, Country Living, House Beautiful, Town & Country, the San Francisco Chronicle, Oakland Magazine, Quill, and MadeLocal. She was the founding editor of weekly Alameda Sun and literary zine Red Hills Review. Her poetry has been in The East Bay Literary review, Postcard Poems, Americus Review, Cicada, Tiferet Review, and many others. Julia has been recognized several times by the San Francisco, East Bay and Peninsula Press Clubs as well as the California Newspaper Association for her blogging since 2003.