the end of Lent as we know it
April 10, 2009|Posted in: Uncategorized
Checking in on the progress /completion of posited Lenten activities:
I had planned/vowed for 40 days to:
* do a soup supper once a week, to donate our savings in dinner money to the Food Bank.
* find a way to feed the hungry — directly, once a week — bring cookies, etc.
* give up any personal spending.
* do spiritual reading to improve my poor soul.
I would say that this 40-day challenge turned out differently than expected (note: this is a "different" way of saying "I flubbed it").
We did the soup supper every Monday but I didn't really track any savings. I think we will just make a donation to the Food Bank of $50, which equals about $10 per week of Lent for the 6 of us.
I made my poetry book signing into a Food Bank fundraiser and that netted a barrel of food and about $100 in cash for the FB. I didn't bake/cook/provide food in the other ways I'd planned.
I did not give up personal spending. I didn't buy much but I did have a cup of coffee a couple of times a week.
I did (almost) finish reading a provocative book that I enjoyed very much, though it isn't for everyone. Stephen Mitchell's The Gospel According to Jesus, if you're interested. Caveat lector.
All in all, for someone who isn't highly religious, although quite spiritual, I think I did OK, but not perfect. After all, who among us is perfect?
OK, throw that stone. You know you want to.
Facebook Conversations
comments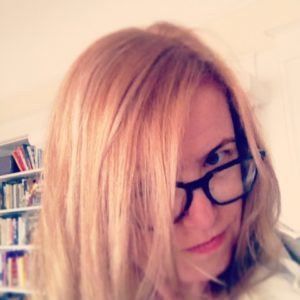 Julia Park Tracey is an award-winning journalist, author, and blogger. She is the author of six books: three novels, one poetry collection, and two women's history. She was the Poet Laureate of Alameda, California, in 2014-17. She's also the conservatrix of The Doris Diaries, the diaries of her great-aunt Doris Bailey Murphy. She has a BA in journalism from San Francisco State University, and MA in Early 20th C. British Literature from Cal State Hayward. Julia's articles have appeared on Salon, Thrillist, Paste, Scary Mommy, Narratively, Yahoo News, Your Tango, and Sweatpants & Coffee. Her articles have also run in Redbook, Woman's Day, Country Living, House Beautiful, Town & Country, the San Francisco Chronicle, Oakland Magazine, Quill, and MadeLocal. She was the founding editor of weekly Alameda Sun and literary zine Red Hills Review. Her poetry has been in The East Bay Literary review, Postcard Poems, Americus Review, Cicada, Tiferet Review, and many others. Julia has been recognized several times by the San Francisco, East Bay and Peninsula Press Clubs as well as the California Newspaper Association for her blogging since 2003.
1 Comment