Post-Literati Sigh of Relief
November 7, 2005|Posted in: Uncategorized
And…scene!
It's over. For this year, at least, and not counting the accounting, where I find out if my mini-fund matches my worksheet and see how much I personally paid for, ka-CHING! Not counting the many, many thank-yous I need to write and send. Not counting the sleep I'm still catching up on. And so forth.
Literati 2005 is past. It was really fun, not without some glitches, and not without some sublime moments. Moments like: Ben Fong-Torres brought to tears by a question from my dear longtime friend Charley Thompson during the one-on-one interview. Moments like: Bobby Sharp, in the songwriters' studio, playing a cassette of Sarah Vaughn singing one of his tunes. Moments like: watching Dennis Erokan, currently of e-agency in Oakland and formerly of BAM magazine, work the room and the panel in the music writers' session. Moments like: the audience participation in the reading of the city proclamation declaring Nov. 5 to be Alameda Literati Day — say it with me: "Whereas…" Moments like: An empty room suddenly filling with participants and an hour later, people walking out totally amazed at what they'd learned or heard. Moments like: the huge success of the NaNoWriMo Write-in with Chris Baty, and his awe and wonder at how well it went.
I could go on…but am waiting for photos to post to the site. Bob Kuzmeski of Odyssey Photographic had his camera running all day. So did the crew from AP&T, taping various portions of the day to air later on local cable access. Watch AP&T Channel 31 for Ben Fong-Torres, Beth Lisick, and other portions of Alameda Literati for broadcast soon.
In other news, two weeks and I'm a free agent, looking forward to a couple of gigs I've got planned, including the Harry Potter class and some editing and publicity work. I have a column to write, and stories and reviews, and more and more, but my bed, for now still covered with Mount Laundry, beckons. And I haven't been home in days.
Remind me to tell you about: A visit with my sister, sullen teens and Lemon Drops to go.
Advice to Aspiring Writers: Don't miss Literati 2006. I mean it.
Facebook Conversations
comments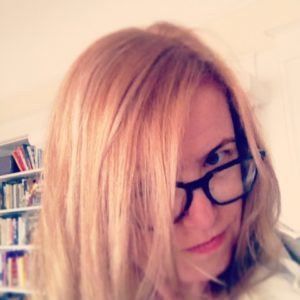 Julia Park Tracey is an award-winning journalist, author, and blogger. She is the author of six books: three novels, one poetry collection, and two women's history. She was the Poet Laureate of Alameda, California, in 2014-17. She's also the conservatrix of The Doris Diaries, the diaries of her great-aunt Doris Bailey Murphy. She has a BA in journalism from San Francisco State University, and MA in Early 20th C. British Literature from Cal State Hayward. Julia's articles have appeared on Salon, Thrillist, Paste, Scary Mommy, Narratively, Yahoo News, Your Tango, and Sweatpants & Coffee. Her articles have also run in Redbook, Woman's Day, Country Living, House Beautiful, Town & Country, the San Francisco Chronicle, Oakland Magazine, Quill, and MadeLocal. She was the founding editor of weekly Alameda Sun and literary zine Red Hills Review. Her poetry has been in The East Bay Literary review, Postcard Poems, Americus Review, Cicada, Tiferet Review, and many others. Julia has been recognized several times by the San Francisco, East Bay and Peninsula Press Clubs as well as the California Newspaper Association for her blogging since 2003.
2 Comments