09/24/13 – Luther R. Bailey's Legacy: His Architecture and Buildings in Portland
September 13, 2013|Posted in: Appearances
Comments Off on 09/24/13 – Luther R. Bailey's Legacy: His Architecture and Buildings in Portland
Tuesday, Sept. 24, 7 p.m.
Doris Bailey (of The Doris Diaries) was the daughter of a prominent Portland businessman and architect: Luther R. Bailey. He designed and built more than 100 homes in Irvington and Rose City Park in the Craftsman style, as well as stately homes, clubhouses, a theatre and church, and helped design the Vista House. Luther Bailey was a business leader and peer of Marshall Dana, and other early 20th century civic leaders.
This talk, for members of the Architectural Heritage Center only, will show Bailey's influence, scope and reach in helping to shape the neighborhoods of Portland in the teens and 1920s. RSVP via email to info@visitahc.org or valb@visitahc.org. The event is free with a $5 suggested donation.
Presented by the editor and conservatrix of The Doris Diaries, Julia Park Tracey. Book signing to follow.
www.facebook.com/ArchitecturalHeritageCenter
www.visitahc.org
Facebook Conversations
comments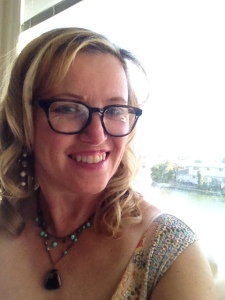 Julia Park Tracey is an award-winning journalist, author, and blogger. She is the author of "Veronika Layne Gets the Scoop" and "Veronika Layne Has a Nose for News" (rep'd by Booktrope). She is the Poet Laureate of Alameda, California. She's also the conservatrix of The Doris Diaries, the diaries of her great-aunt Doris Bailey Murphy. Her articles have appeared in Thrillist, Quill, Paste, San Francisco Chronicle, and in many magazines; her latest poetry appears in The East Bay Literary review.