Dollar Short, Day Late
July 27, 2005|Posted in: Uncategorized
So what else is new?
Spent the last two weekends working like a dog in the hot sun, first with a mega-yard sale at which everything was sold for 25 cents, and then this past weekend with moving all of my furniture, etc. from one house to another. Kudos to the following for their assistance and support:
Annie Anderson, whose brilliant mind saved mine from exploding about where to house the piano until it sells (note: you all had your chance to get it for free — sorry!). Steve Blankenship and Woody Minor, who came to move furniture and offer witticisms. Zack and Blaine, two young men who earned a good day's pay by moving heavy objects in the heat of the day. Simone and Savanna, two teenagers near and dear to my heart who hauled boxes up and down stairs and kept us laughing. And the BBE, Mr. Unhusband himself, Patrick Tracey, who ignored personal pain and suffering and my petty foibles to get me moved in record time. Did I say he was the BBE? He is. Thanks, all of you fine helpers.
I have been working on my oyster article and it is whupping me this week. My Internet doesn't work at home yet so I am squeezing in Web time here, there and everywhere to get other tasks (like this) accomplished. Working on Best of Food/Drink on the Island article as well. Readers are critiquing my manuscript of the new book, dubbed Wedlock, and I am hearing some very useful feedback (thanks, Nick, Rick, David and Mike). Next batch of readers, get ready; it's coming soon.
As soon as I organize my office, I'll be ready to get my poetry manuscript ready for press and start the major PR for Alameda Literati. I've had a lot of people confirm lately but had no time to update the Web site during the move. So check out the Web site in a couple of days (next week) to see who else has confirmed.
I'm loving this fine weather (the sunny stuff, I mean, not the fog). I miss my vacation.
Advice for Aspiring Writers: Moving sucks. Get over it.
Facebook Conversations
comments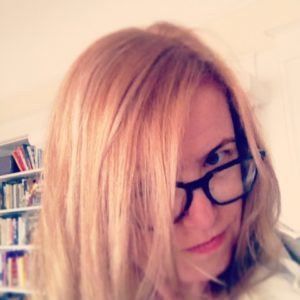 Julia Park Tracey is an award-winning journalist, author, and blogger. She is the author of six books: three novels, one poetry collection, and two women's history. She was the Poet Laureate of Alameda, California, in 2014-17. She's also the conservatrix of The Doris Diaries, the diaries of her great-aunt Doris Bailey Murphy. She has a BA in journalism from San Francisco State University, and MA in Early 20th C. British Literature from Cal State Hayward. Julia's articles have appeared on Salon, Thrillist, Paste, Scary Mommy, Narratively, Yahoo News, Your Tango, and Sweatpants & Coffee. Her articles have also run in Redbook, Woman's Day, Country Living, House Beautiful, Town & Country, the San Francisco Chronicle, Oakland Magazine, Quill, and MadeLocal. She was the founding editor of weekly Alameda Sun and literary zine Red Hills Review. Her poetry has been in The East Bay Literary review, Postcard Poems, Americus Review, Cicada, Tiferet Review, and many others. Julia has been recognized several times by the San Francisco, East Bay and Peninsula Press Clubs as well as the California Newspaper Association for her blogging since 2003.
1 Comment