Award-Winning…!
April 15, 2005|Posted in: Uncategorized

News flash…just found out that my Modern Muse column in the Alameda Sun (most of which were posted here) won an Achievement Award from the CNPA (California Newspaper Publishers' Association) for 2004, in the category of Columns/Commentary/Criticism.
They were judged together, not individually, as an example of general excellence in the category. The three I submitted were the book signing that went wrong, slavery and hunger/food bank.
Wait, I think I didn't actually post them all. I'll find them and post them here for your elucidation and entertainment.
So woo-hoo! Do you know how long I've been waiting to be an award-winning writer? Hint: FOREVER!
Advice to Aspiring Writers: Good things come to those who wait. Or, it's about time.
Facebook Conversations
comments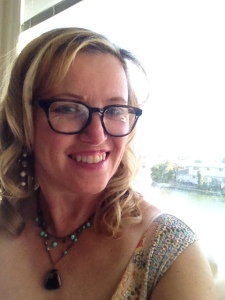 Julia Park Tracey is an award-winning journalist, author, and blogger. She is the author of "Veronika Layne Gets the Scoop" and "Veronika Layne Has a Nose for News" (rep'd by Booktrope). She is the Poet Laureate of Alameda, California. She's also the conservatrix of The Doris Diaries, the diaries of her great-aunt Doris Bailey Murphy. Her articles have appeared in Thrillist, Quill, Paste, San Francisco Chronicle, and in many magazines; her latest poetry appears in The East Bay Literary review.