zzz
November 12, 2007|Posted in: Catching Up, kids, School news, writing
Long weekend of no kids, household chores, fighting off an infection and more. I'm way behind in my NaNo but the bones are there. I thought today would be the day to catch up. Guess I was wrong. Off to bed now.
But first…
Happy 17th Birthday to my sweet Simone! (@right) Friday night was Homecoming at Encinal and also the Island Bowl, the cross-town rivalry game (EHS beat AHS). The seniors from the football team and cheer squad were honored, so we got to walk Simone across the field with a bouquet of flowers to celebrate her moving on from senior class to The Big World. It was a proud moment. Ain't she cute?
She's visiting her dad in Sacramento this weekend so we will have birthday later this week.
Facebook Conversations
comments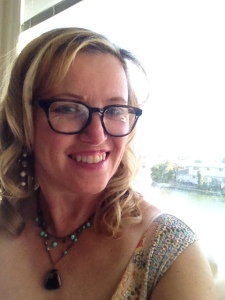 Julia Park Tracey is an award-winning journalist, author, and blogger. She is the author of "Veronika Layne Gets the Scoop" and "Veronika Layne Has a Nose for News" (rep'd by Booktrope). She is the Poet Laureate of Alameda, California. She's also the conservatrix of The Doris Diaries, the diaries of her great-aunt Doris Bailey Murphy. Her articles have appeared in Thrillist, Quill, Paste, San Francisco Chronicle, and in many magazines; her latest poetry appears in The East Bay Literary review.