zzz
November 12, 2007|Posted in: Catching Up, kids, School news, writing
Long weekend of no kids, household chores, fighting off an infection and more. I'm way behind in my NaNo but the bones are there. I thought today would be the day to catch up. Guess I was wrong. Off to bed now.
But first…
Happy 17th Birthday to my sweet Simone! (@right) Friday night was Homecoming at Encinal and also the Island Bowl, the cross-town rivalry game (EHS beat AHS). The seniors from the football team and cheer squad were honored, so we got to walk Simone across the field with a bouquet of flowers to celebrate her moving on from senior class to The Big World. It was a proud moment. Ain't she cute?
She's visiting her dad in Sacramento this weekend so we will have birthday later this week.
Facebook Conversations
comments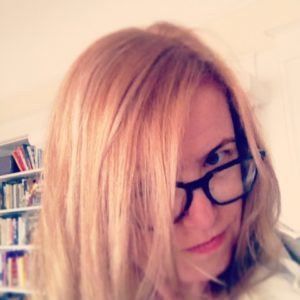 Julia Park Tracey is an award-winning journalist, author, and blogger. She is the author of six books: three novels, one poetry collection, and two women's history. She was the Poet Laureate of Alameda, California, in 2014-17. She's also the conservatrix of The Doris Diaries, the diaries of her great-aunt Doris Bailey Murphy. She has a BA in journalism from San Francisco State University, and MA in Early 20th C. British Literature from Cal State Hayward. Julia's articles have appeared on Salon, Thrillist, Paste, Scary Mommy, Narratively, Yahoo News, Your Tango, and Sweatpants & Coffee. Her articles have also run in Redbook, Woman's Day, Country Living, House Beautiful, Town & Country, the San Francisco Chronicle, Oakland Magazine, Quill, and MadeLocal. She was the founding editor of weekly Alameda Sun and literary zine Red Hills Review. Her poetry has been in The East Bay Literary review, Postcard Poems, Americus Review, Cicada, Tiferet Review, and many others. Julia has been recognized several times by the San Francisco, East Bay and Peninsula Press Clubs as well as the California Newspaper Association for her blogging since 2003.