Upcoming Events (Feb. & Mar.)
February 25, 2015|Posted in: Appearances, Books, Booktrope
Feb. 26: Alameda Read & Wine Club — February Book Club Meeting: Thursday, 7:30pm @ Wine & Waffles on Park Street, Alameda. Free (purchase food/drinks). Discussing Veronika Layne Gets the Scoop.

Feb. 27: Girls Inc. of the Island City: Blogging seminar with teen girls.
Feb. 28: Booktropia Northern California gathering of authors. Sacramento, noon.
March is Women's History Month: Available to speak about The Doris Diaries any time
March 18: Alameda Book Group: Private home. Discussing Veronika Layne Gets the Scoop.
March 20: Release of Tongues of Angels (Booktrope). Watch for details online.
March 21: Alameda Museum Board of Directors Installation. Reading Alameda Poetry #PoetLaureate Noon-2 p.m.
March 25: Alameda Main Library. Poetry Film Series. 6-8 p.m. Free. Film: Dead Poets Society. Rated PG; suitable for middle school and up. 1550 Oak St. Alameda
March 26: Women's History Month reading at Perch, Oakland. Contemporary fiction and feminism. Featuring Alex Langford, Judy Juanita and Julia Park Tracey. 6-8 p.m.  440 Grand Ave. Oakland. Free/cafe drinks available.
March 28: Pitch-o-Rama, Women's National Book Association, San Francisco. Meet agents and editors; pitch your book ideas to them. Free coaching ahead of time. (I'm one of the coaches.) 8 a.m. – 12:30 p.m.; 3543 18th Street, SF. $65/$75 prepaid; $90 walk-ins if space available.

Facebook Conversations
comments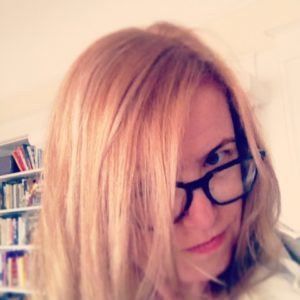 Julia Park Tracey is an award-winning journalist, author, and blogger. She is the author of six books: three novels, one poetry collection, and two women's history. She was the Poet Laureate of Alameda, California, in 2014-17. She's also the conservatrix of The Doris Diaries, the diaries of her great-aunt Doris Bailey Murphy. She has a BA in journalism from San Francisco State University, and MA in Early 20th C. British Literature from Cal State Hayward. Julia's articles have appeared on Salon, Thrillist, Paste, Scary Mommy, Narratively, Yahoo News, Your Tango, and Sweatpants & Coffee. Her articles have also run in Redbook, Woman's Day, Country Living, House Beautiful, Town & Country, the San Francisco Chronicle, Oakland Magazine, Quill, and MadeLocal. She was the founding editor of weekly Alameda Sun and literary zine Red Hills Review. Her poetry has been in The East Bay Literary review, Postcard Poems, Americus Review, Cicada, Tiferet Review, and many others. Julia has been recognized several times by the San Francisco, East Bay and Peninsula Press Clubs as well as the California Newspaper Association for her blogging since 2003.