little life lesson
February 12, 2011|Posted in: appreciation, family, gratitude, green, My World and Welcome to It, random, sustainable living
I'm finding it a little harder than I thought to completely stop using the dryer. It's been sunny, there is no snow, and yet the dryer is RIGHT THERE next to the washer. So instead of just reaching over, I have to lug a wet, heavy basket outside, spend the time hanging this stuff out, shaking it, etc. Then I have to wait several hours and then bring it back in. What a pain in the *ss.
The difference is in attitude. If I look at it as a chore, as a pain in the tuchus, then it will be. If I look at hanging the clothes dry as a mitzvah (gift) I can give to the earth and to our budget, it's a lot easier to do. I try to feel gratitude for being outside in fresh air, for the good smell of line-dried clothes, and for the opportunity to hang clothes when many people can't (snow, or HOA rules, or whatever).
And, even bigger picture, I am grateful for having this many clothes to wash, a clean place to wash and hang them, for not having to wash them in a place where other people bathe, poop and drink, and competing with fish and crocodiles for the water. Many things about the process make me grateful.
And last, as local writer Adair Lara used to say, hanging out my clothes, and my family's clothes, gives me a chance to think about each of them in turn. About The Boy's kung fu accomplishments as I hang up his practice clothes. About Mr. Husband's job as I hang up his shirts and socks. About our German student as I hang her things. About the family dinner, as I hang up napkins and placemats. About the party I went to when I wore this dress. Good times and hard times. It's all good in its way.
Attitude of gratitude.
Facebook Conversations
comments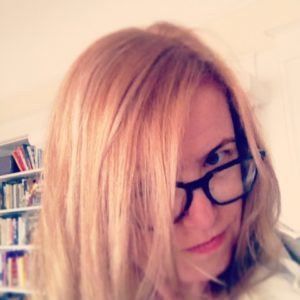 Julia Park Tracey is an award-winning journalist, author, and blogger. She is the author of six books: three novels, one poetry collection, and two women's history. She was the Poet Laureate of Alameda, California, in 2014-17. She's also the conservatrix of The Doris Diaries, the diaries of her great-aunt Doris Bailey Murphy. She has a BA in journalism from San Francisco State University, and MA in Early 20th C. British Literature from Cal State Hayward. Julia's articles have appeared on Salon, Thrillist, Paste, Scary Mommy, Narratively, Yahoo News, Your Tango, and Sweatpants & Coffee. Her articles have also run in Redbook, Woman's Day, Country Living, House Beautiful, Town & Country, the San Francisco Chronicle, Oakland Magazine, Quill, and MadeLocal. She was the founding editor of weekly Alameda Sun and literary zine Red Hills Review. Her poetry has been in The East Bay Literary review, Postcard Poems, Americus Review, Cicada, Tiferet Review, and many others. Julia has been recognized several times by the San Francisco, East Bay and Peninsula Press Clubs as well as the California Newspaper Association for her blogging since 2003.
3 Comments