Into a Corner
July 8, 2007|Posted in: Uncategorized
Been painting all day. I almost typed "paining" which is a truism to beat all. Guest bath/powder room/whatever one calls it, downstairs — a lovely turquoise blue. With seashells and white towels it will look surfy. Kitchen has olive green cabinets now, which, actually, look avocado, but we'll stick to "olive," because the little curtain valance I made has olives on it, and though I'm into retro, avocado still causes me to wince.
This is the last big push for painting, except possibly my office next weekend, and the rest of our to-dos before the wedding include putting stuff away and hanging art and curtains. Cleaning, getting prepped, etc. But major moving, painting, renovating seems to be just about over. Praise Jah.
Been listening to a lot of Bob Marley as I paint, as well as Celtic music — a fascinating combination: driven by its beat and the oppression of the ages. We've been trying to decide on a "first dance" song and an entrance song that isn't "Here Comes the Bride" or Pachelbel's Canon in D. The Irish band I've tried to hire (several of them) have proven too costly so we're going for the next best thing: iPod heaven.
A little bird told me a secret that I can't reveal until next Friday, or Saturday, which I certainly will announce here if it's true. It has to do with the San Francisco/East Bay Press Club Awards for 2006 into which I entered a boatload of things few months ago, for The Monthly, for The Alameda Sun, The Music Scene and both Alameda and Oakland magazines. And Bay Area Business Woman, as I recollect. Awards dinner is next Friday night (July 13) so we shall see if it's my/our lucky night.
Aside from that, in wedding news, invitations are out in the mail and reply cards are already showing up in my mailbox. Send yours back soon if you've got one — trying to count heads and all. Now it's getting closer, it's time to order the cakes and other foods, and get my helpers organized, a little tailoring of the Man's suit and my dress, and practice walking around in those Cinderella shoes I bought. All I need is my pumpkin and all is perfect.
Busy days:
1. Last minute PR for ACLO's first show and get PR out for second show.
2. Meet with publisher of poetry book.
3. Continue marketing blitz for Sun's RE section.
4. Keep up on Bliss blog.
5. House, garden, sleep, kids, life, etc.
6. Breathe.
Facebook Conversations
comments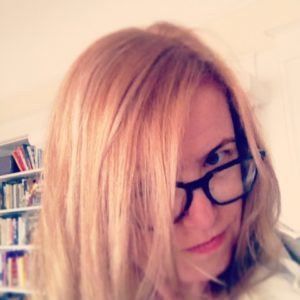 Julia Park Tracey is an award-winning journalist, author, and blogger. She is the author of six books: three novels, one poetry collection, and two women's history. She was the Poet Laureate of Alameda, California, in 2014-17. She's also the conservatrix of The Doris Diaries, the diaries of her great-aunt Doris Bailey Murphy. She has a BA in journalism from San Francisco State University, and MA in Early 20th C. British Literature from Cal State Hayward. Julia's articles have appeared on Salon, Thrillist, Paste, Scary Mommy, Narratively, Yahoo News, Your Tango, and Sweatpants & Coffee. Her articles have also run in Redbook, Woman's Day, Country Living, House Beautiful, Town & Country, the San Francisco Chronicle, Oakland Magazine, Quill, and MadeLocal. She was the founding editor of weekly Alameda Sun and literary zine Red Hills Review. Her poetry has been in The East Bay Literary review, Postcard Poems, Americus Review, Cicada, Tiferet Review, and many others. Julia has been recognized several times by the San Francisco, East Bay and Peninsula Press Clubs as well as the California Newspaper Association for her blogging since 2003.