Gettin' Bizzy
February 9, 2006|Posted in: Uncategorized
Swamped with clients, Sun stuff, kids stuff, work in every direction…and yet, I'm hostessing a coffee at my place in a couple of weeks, re the women's weekend I did in September. Let me know if you're interested; I'll be glad to chat with you about it. Lots more to come, re SF Writers' Conference, new clients, new Web sites and blogs, new gigs, and a really exciting new project for mothers who write (well) and aren't afraid to show their stuff.
But back to the coffee thang — here's the skinny:
Save the Date
for
Coffee, Chocolate and Chit-Chat!
Feb. 25, 4 p.m.

Meet and talk with other women who have done the Sterling Women's Weekend and lived to tell! Learn how we have changed our lives in altogether incredible ways. We're all smarter, funnier, wiser, richer, more beautiful and more successful – really! – because we have discovered our source of power – our feminine power.

Sound too good to be true? It's not – and you can have it, too.

Come by and enjoy coffee, tea, chocolate and vanilla, and learn a bit more about what two days and nights discovering the source of your power can do for you.

Questions? E-mail me at
suneditrix@aol.com
It can all be yours…what are you waiting for?
Facebook Conversations
comments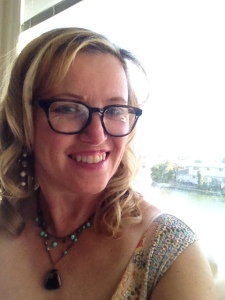 Julia Park Tracey is an award-winning journalist, author, and blogger. She is the author of "Veronika Layne Gets the Scoop" and "Veronika Layne Has a Nose for News" (rep'd by Booktrope). She is the Poet Laureate of Alameda, California. She's also the conservatrix of The Doris Diaries, the diaries of her great-aunt Doris Bailey Murphy. Her articles have appeared in Thrillist, Quill, Paste, San Francisco Chronicle, and in many magazines; her latest poetry appears in The East Bay Literary review.