Fame…I'monna live 4ever
November 8, 2007|Posted in: Uncategorized
Yeah, right. Actually, just wanted to report that the California Newspaper Publishers' Association (CNPA) ran the article about me in this week's e-edition (weekly news) and then someone from Editor and Publisher called to follow up. So a national trade journal is writing something about me, not that I actually talked to them. The partners did the talking. I was busy beating my children or something.
Everyone is tired and grumpy and half-sick with colds again. But I'm writing fiction and so freaking happy about that I could squeak. eek! Go read my NaNo if you want some storytime. www.juliasnano.blogspot.com — I'm having a gas with it. I'm 3000 words behind but damn, I work all day writing. More at night is hard to do. And I also have Saints to work on. Um, gotta go now…word counter is calling.
love,
Sleepy
Facebook Conversations
comments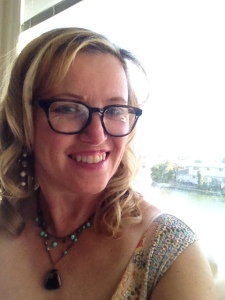 Julia Park Tracey is an award-winning journalist, author, and blogger. She is the author of "Veronika Layne Gets the Scoop" and "Veronika Layne Has a Nose for News" (rep'd by Booktrope). She is the Poet Laureate of Alameda, California. She's also the conservatrix of The Doris Diaries, the diaries of her great-aunt Doris Bailey Murphy. Her articles have appeared in Thrillist, Quill, Paste, San Francisco Chronicle, and in many magazines; her latest poetry appears in The East Bay Literary review.