Buy My Book
March 23, 2009|Posted in: Uncategorized
You know you want it. Ask me how…
OK, here's one way:
Send $16 for the book including tax and postage if you are in CA, just $14 (no tax) if you are not in CA, to:
Stellar Media Group Inc/Scarlet Letter Press
3215J Encinal Ave.
Alameda CA 94501
ATTN Amaryllis Order
Check PAYABLE TO Stellar Media Group Inc, or send cash, or call to order with a credit card: 510-263-1472.
Send with your address and if you want it signed, any dedication info. Book will be in the mail w/in 24 hours.
The book will soon be on Amazon but isn't *quite* yet. It will be on the http://www.alamedasun.com/ Web site any day now. Click the Bookstore link and you can buy ALL my books and then some!
If you *promise* to put a check in the mail, send me your address and I'll put the book on its way to you ASAP. (I don't have any more free copies, alas, or I'd give them to all of you!)
Thanks for the loving support, my friends.
Facebook Conversations
comments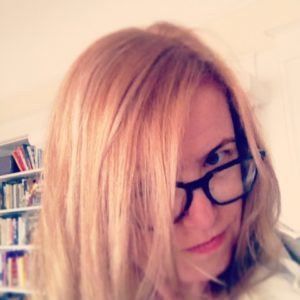 Julia Park Tracey is an award-winning journalist, author, and blogger. She is the author of six books: three novels, one poetry collection, and two women's history. She was the Poet Laureate of Alameda, California, in 2014-17. She's also the conservatrix of The Doris Diaries, the diaries of her great-aunt Doris Bailey Murphy. She has a BA in journalism from San Francisco State University, and MA in Early 20th C. British Literature from Cal State Hayward. Julia's articles have appeared on Salon, Thrillist, Paste, Scary Mommy, Narratively, Yahoo News, Your Tango, and Sweatpants & Coffee. Her articles have also run in Redbook, Woman's Day, Country Living, House Beautiful, Town & Country, the San Francisco Chronicle, Oakland Magazine, Quill, and MadeLocal. She was the founding editor of weekly Alameda Sun and literary zine Red Hills Review. Her poetry has been in The East Bay Literary review, Postcard Poems, Americus Review, Cicada, Tiferet Review, and many others. Julia has been recognized several times by the San Francisco, East Bay and Peninsula Press Clubs as well as the California Newspaper Association for her blogging since 2003.
3 Comments