April is National Poetry Month
March 27, 2014|Posted in: Appearances
I'll be posting a poem a day in April (30 days, you know) on Facebook, Twitter, Medium and Voqel. I'll also be blogging about poetry on the Indie-visible page on April 7.
If you're interested in my poetry, I have a limited number of copies of Amaryllis: Collected Poems available for $12 including shipping. 
Facebook Conversations
comments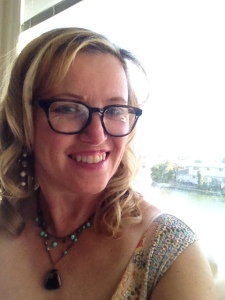 Julia Park Tracey is an award-winning journalist, author, and blogger. She is the author of "Veronika Layne Gets the Scoop" and "Veronika Layne Has a Nose for News" (rep'd by Booktrope). She is the Poet Laureate of Alameda, California. She's also the conservatrix of The Doris Diaries, the diaries of her great-aunt Doris Bailey Murphy. Her articles have appeared in Thrillist, Quill, Paste, San Francisco Chronicle, and in many magazines; her latest poetry appears in The East Bay Literary review.