winning
June 17, 2011|Posted in: Challenge Update, family, frugal, green, plastic, sustainable living
Here are a couple of wins for the record.
1) The Sunday newspaper came with no plastic wrap, per my instructions. (I forgot to mention it earlier in the week.)
2) I cooked a lot today — all of it without Teflon or the plastic utensils you need to use to avoid scratching the finish. In fact, I took all the plastic spoons, spatulas and sporks out of the drawer and all of the Teflon-coated pans, pots, cookie sheets and muffin tins out of the cabinet, and they are all ready to donate. My family is going to hate me.
3) The 7th-grade picnic went off without a hitch. I wrote a cheerful injunction to recycle everything, delivered the goods and then — let go of the angst. It was out of my hands, and out of my control. No guilt, no worries.
4) I went to check on the level in the garbage can — and was shocked to find it half-full — of mixed trash. Mr. Husband had cleaned his car and didn't sort anything. There was no actual recycling in there, but stuff I would have considered green waste — cigarette butts, fast food wraps. More instruction needed in this area. I did not, however, dive in and sort it. It was too cigarette-ashy and yucky to touch. This isn't really a win, I guess. Hmm. But…
5) Daughter Ana is talking up the Plastic Purge at work. My mom bought a reusable coffee filter. My friend Deanna bought clothespins. The world is a better place for these changes.
6) The last few items I ordered through Amazon have come in cardboard and paper only, no plastic. Yay!
7) We're eating like kings here. Tonight: freshly made tortilla chips from the Mexican taqueria down the way, purchased in a paper bag and kept crisp in a sealed container. We're having nachos, or open-face tacos, whatever you like to call them. Cheddar cheese from a local dairy, wrapped in paper. Lettuce from the farmers' market. My own homemade hot peppers in a Mason jar (from last summer). Farmers' market onion. Small dairy yogurt in place of sour cream — from a glass jar. Salsa in a jar. Ground turkey — yes, in styrofoam and plastic, from my freezer. But it's the last package of styrofoamed meat in there, so from here on, it's clear sailing.
8) School is finally out, and therefore, no more packing school lunches for 10 weeks. Yay!
9) Tomorrow is Friday and date night with Mr. Husband. We'll make it plastic-free, somehow.
Facebook Conversations
comments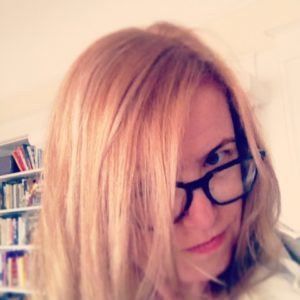 Julia Park Tracey is an award-winning journalist, author, and blogger. She is the author of six books: three novels, one poetry collection, and two women's history. She was the Poet Laureate of Alameda, California, in 2014-17. She's also the conservatrix of The Doris Diaries, the diaries of her great-aunt Doris Bailey Murphy. She has a BA in journalism from San Francisco State University, and MA in Early 20th C. British Literature from Cal State Hayward. Julia's articles have appeared on Salon, Thrillist, Paste, Scary Mommy, Narratively, Yahoo News, Your Tango, and Sweatpants & Coffee. Her articles have also run in Redbook, Woman's Day, Country Living, House Beautiful, Town & Country, the San Francisco Chronicle, Oakland Magazine, Quill, and MadeLocal. She was the founding editor of weekly Alameda Sun and literary zine Red Hills Review. Her poetry has been in The East Bay Literary review, Postcard Poems, Americus Review, Cicada, Tiferet Review, and many others. Julia has been recognized several times by the San Francisco, East Bay and Peninsula Press Clubs as well as the California Newspaper Association for her blogging since 2003.
8 Comments