Stripped Down
February 15, 2020|Posted in: family, Gold Country, Grief, House, renovations, suicide, This Old House, Victorian
A few weeks along in our renovations and here we are.
The attic has been cleared of asbestos. I believe there's room for another level of living up there.

The parlor (living room) has been cleared of asbestos floor tiles.

The dining room (library) and my office (spare bedroom) have been cleared of trash and tiles.

The backyard and porch have been cleared of everything but the old stove.

Another view of the dining room/library (double duty room).

Bedroom suite with a little trash remaining. Suite's bath stripped down to a tub. (We need to stop saying "master" suite/BR/bath with its allusion to plantation hierarchy.)

The first new paint is in the front bedroom upstairs; also the only access to the attic is through here, the closet (out of sight to the right).
Here's what we've done so far, since Jan. 31.
Sellers have moved out. ✅
Subterranean termite treatment complete. ✅
Asbestos all gone in the attic (650 sq ft). ✅
Asbestos floor tiles gone all throughout first floor (1000 sq ft). ✅
TWO debris boxes of trash/scrap/recycling gone. ✅
Overgrown shrubbery in front of house pruned or removed. ✅
All old AC units gone from windows, all windows opened up and unmasked (except the very high hallway one; waiting on a tall ladder) so there's LIGHT inside! ✅
Upstairs cleaned post-sellers, and first bedroom painted. ✅
Initial drafting of the house plans underway (as-builts). ✅
Costs so far: $25K 💰
Lots more to do including clean up the overgrown yard and take down a tree that's too close to the house. There's an issue with the chimney — either it goes away or we add a new column of brick underneath sometime soon. Otherwise yikes! We're waiting on the as-builts so we can move the permit along. We're ready to design the new plans very quickly. I'm heading up the the house for the weekend to work with the builder on what we'll do where.
Meanwhile, my husband is splitting his time with our daughter as caregivers for my MIL. That puts more of the house duties on me, but it's an important time in Lucy's life and we all want her end to be gentle, dignified, and comforting. And we're smack in the middle of the dreaded month of February: my birthday, Austin's death date, daughter Mia's birthday, Valentine's Day (FTR, I'm writing this post alone on Feb. 14 but I had a nice breakfast at home with Patrick before he hustled back to his mom's).
We celebrated Austin's birthday on Sunday, as I mentioned in Countdown a few weeks ago. About forty people came to the skate park and we had a really good time. It was heartfelt and full of love and remembering Austin, and not sad like a funeral but quite sad he was missing his own party. I posted on Facebook that morning inviting anyone to come who felt like skating in his memory, and we brought all the foods and drinks that Austin loved: Subway sandwiches, tangerines, brownies, and Flamin' Hot Cheetos, Pepsi, root beer and Arnold Palmers. I posted a pic on Instagram of all the cheesy fingers in telltale orange.
Shopping for the goodies. The balloons blew away because it was that crazy windy day.

Catching up with old friends.

Self with good friends Stewart and Annie Anderson. These two are the best.

The color of love….of Cheetos.
This child, this ghost: Austin Tracey, the vulnerable boy I raised. The powerful man he was becoming. I can't stop watching this video of him skating and I can't stop missing his face, my heart stripped down to an ache that won't go away. So full of longings, of might-have-beens. Love you, my sweet son.
Click here to see video: https://www.instagram.com/p/BpX5PKYncOfSTwXSSh6qPOGY9CVa5LvYc7qlFc0/
Facebook Conversations
comments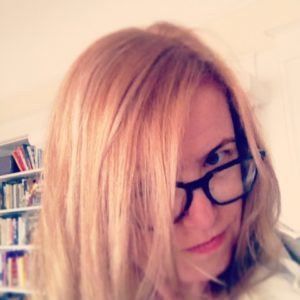 Julia Park Tracey is an award-winning journalist, author, and blogger. She is the author of six books: three novels, one poetry collection, and two women's history. She was the Poet Laureate of Alameda, California, in 2014-17. She's also the conservatrix of The Doris Diaries, the diaries of her great-aunt Doris Bailey Murphy. She has a BA in journalism from San Francisco State University, and MA in Early 20th C. British Literature from Cal State Hayward. Julia's articles have appeared on Salon, Thrillist, Paste, Scary Mommy, Narratively, Yahoo News, Your Tango, and Sweatpants & Coffee. Her articles have also run in Redbook, Woman's Day, Country Living, House Beautiful, Town & Country, the San Francisco Chronicle, Oakland Magazine, Quill, and MadeLocal. She was the founding editor of weekly Alameda Sun and literary zine Red Hills Review. Her poetry has been in The East Bay Literary review, Postcard Poems, Americus Review, Cicada, Tiferet Review, and many others. Julia has been recognized several times by the San Francisco, East Bay and Peninsula Press Clubs as well as the California Newspaper Association for her blogging since 2003.
1 Comment