Sick-Out
September 22, 2007|Posted in: Uncategorized
Quick post to say that I've been hit with the first nasty bug of the season and it SUCKS. Duck, cover and hold, bring on the Kleenex and cough drops. It's truly nasty — fever and chills, congestion and sore throat, coughing has just begun…poor me. (cue violins…)
Just wanted to let you know why I'm not doing much of anything today. However, I did watch Lost in Translation and March of the Penguins last night. LIT = 9; MOP = 2. I have a pile o' movies to watch. We'll see how it goes. I also just finished Arundati Roy's The God of Small Things and that was a 10. Awesome. I immediately started reading it again.
OK, that's all I've got in me — I have a fat story to write that was due yesterday but I'm reprieved till Monday. Not sure what I'll get done. Ack. Back to bed…
Facebook Conversations
comments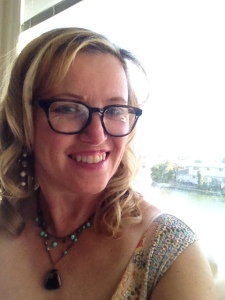 Julia Park Tracey is an award-winning journalist, author, and blogger. She is the author of "Veronika Layne Gets the Scoop" and "Veronika Layne Has a Nose for News" (rep'd by Booktrope). She is the Poet Laureate of Alameda, California. She's also the conservatrix of The Doris Diaries, the diaries of her great-aunt Doris Bailey Murphy. Her articles have appeared in Thrillist, Quill, Paste, San Francisco Chronicle, and in many magazines; her latest poetry appears in The East Bay Literary review.
1 Comment