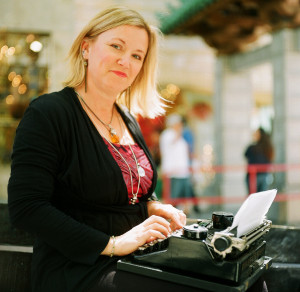 Dude. Where did October go?
I was sitting over there filing my nails and making glib promises to write a novel in 30 days, and suddenly Halloween is here and I have to get started writing. Like, soon.
I have a
 title. It's called "That Thing I'm  Gonna Start Writing." I have no outline. I figured it would come to me in a dream. I have nothing simmering in my head, waiting to burst out onto the page.
The last few times I NaNo'd, I knew exactly what I was going to do, and I was revved up and ready to go. This year I am mid-book-tour, with a reading, an author fair and a research trip to another state planned (hello, Albuquerque!). In other years, I had been blogging about the book ideas. Once I wrote creative nonfiction. Another year I wrote 30 poems in 30 days. I've used NaNoWriMo in my writing classes to inspire students, and have guest-spoken in a middle-school classroom to budding authors on the delights of NaNo. I felt utterly confident about the ease of the project.
But here, now. In three days. I have no excuses. I have been working on other people's projects. I have been producing nonfiction. But I haven't been writing – my own sweet words. And chances are, as with many other areas of my life, that what I really long to do would get pressed to the side or nudged to the bottom of the list while I deal or manage or fix it for others. So. No title. No outline. Just a general idea, little more than an elevator pitch. One sentence with which to start a novel.
I'm not ready. But I'm ready. If you know what I mean.
Read all about National Novel Writing Month (NaNoWriMo) 
here
.
Facebook Conversations
comments