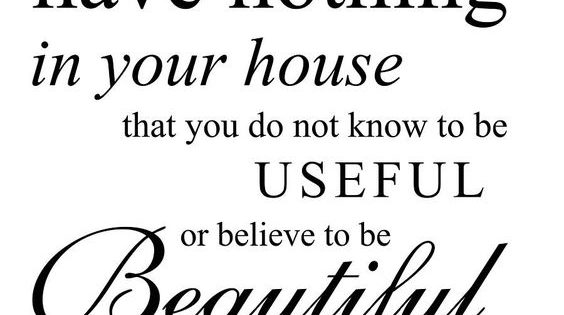 Marching Onward
March 9, 2020|Posted in: eco, ecofreak, Gold Country, gratitude, green, Grief, House, Mr Husband, no waste, renovations, suicide, Victorian
We survived the birthday weekend with much more peace and grace than I imagined possible. Patrick and I went to Napa for my birthday for a few days, staying close in case my mother-in-law took a turn for the worse, which thankfully has not happened. We spent a couple of days thrifting and haunting vintage and antique stores in search of — whatever we found that seemed perfect for the new-old house. Doorknobs and clothes hooks and random bits of pottery and a funky corner chair and … wooden spoons. A thimble. A tiny plate to put a teabag on after use. Little things to remember the weekend, to spark Kondo-joy and bring Morris-beauty to the house.
Have nothing in your house which you do not know to be useful
or believe to be beautiful.

–William Morris
A beautiful vintage garnet ring, because he loves me.
We spent the first anniversary of Austin's death practicing self-care, as instructed by our respective therapists. We didn't want to dwell on his death, but to nurture ourselves and practice living. So we went to Calistoga on our way home from Napa, looked through more antique stores (with little success), enjoyed a big scoop of ice cream, and then mineral baths and massages. We then drove straight west to the beach, where we caught the setting sun and the seagulls heading for the rocks off the shore for the night. As the sun sank into the sea, we wrote Austin's name in the sand, threw Cheetos to the seagulls, and shouted "We love you" into the sea breeze.
The sun was just setting.

Seagulls stopped to eat the Austin-approved treats.

Orange fingers as a sign of devotion.
It was heart-breakingly beautiful and sad but not-sad. Terribly but wonderful. I came home from the few brilliant days with my husband feeling acceptance, feeling peace.
And so we went back to the new-old house with a sense of having survived a tragic year, and come out strong, still kicking. The big challenges in the immediate future are plans, siding, and windows. Plans are still underway — that is, we know what we want, and the fellow who draws plans is trying to fit that onto paper. We're close, but not quite there. We found a pretty amazing source of redwood siding, and are about to make the final decision on the windows.
Here's the dealio on the siding. We have been seeking out sources of vintage redwood siding to match the original siding on the house. Of course, there is also cedar and T111, which is particle board and not holding up well. Everything we could find was riddled with nail holes and not terribly pretty, but it was terribly expensive. Then a chance encounter on Letgo introduced us to a local man who is salvaging trees burned or damaged by the Tubbs Fire of 2017, and hand-milling gorgeous wood from those otherwise useless trees. Here's a sneak peek at what he's doing.
We are now having our siding custom-milled, to order, meeting the profile of our siding (6 inch V-cut tongue and groove) using what was essentially fire waste, and is instead gorgeous old second-growth redwood of perhaps 100 or more years old, and yet brand new. That suits my green sensibilities just perfectly. And it was less costly than if we bought brand new wood from the lumberyard. Squee! (Happy dance!)
The windows are giving me heart palpitations. We have to have wooden windows that suit the historical era (late 19th century Victorian vernacular) with curved sash lugs (a bit of wooden trim on the uppers). And we have three different sizes. The current windows are literally all different sizes because they were made in place and no two are alike. The sash lugs are of three different styles. The sizes vary like all the fish in the sea. But we are making them all the same style. Just two can be saved; the remainder are broken, the wood rotted, or they have been replaced with incorrect wooden windows or aluminum frames. It's roughly 37 windows. And it's roughly $1000 per window. So you can see why I'm having anxiety. It's an expensive buy. And I don't want to blow it. Wish me luck.
Imagining the front of the house with new windows and shingle skirt.

The battered and drab front of the house as it stands now.
In summary, in February:
Daughter and SIL have moved into the upstairs unit and are settling in with puggle Peanut.
Garage has undergone a thorough cleaning and the remaining dead appliances and junk have been turned out, ready to scrap.
Yard has been cleaned up and the chain link fence taken down.
Plans polished but not completed. I think they were due in the planning department March 1 but (cough cough) I'm running a little behind.
One small bedroom upstairs (for Daughter and SIL) has been painted and is habitable.
Utilities, cable, trash and other necessities turned on.
Scaffolding delivered; purchases of paint, insulation, plywood, tools, a pop-up tent, and other items (about $1000); and builder's personal tools set up.
Many new neighbors met and greeted and made friends of. Sonoma wine delivered/shared.
Custom redwood siding purchased: $9,600
Costs to date, as of end of February, were $27,000. The siding was purchased in March, putting us at about $37,000 as of March 9. That's about to skyrocket, as we'll be paying for windows this month, as well as the final CAD plans, and paying wages as well. So watch for this number to go very high very fast (weeps into elbow).
Also as of this moment, coronavirus is raging across the land, our stocks have taken a beating, and I'm still looking for the best deal on windows. New news soon.
Facebook Conversations
comments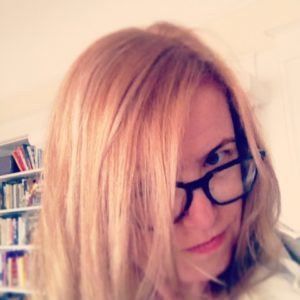 Julia Park Tracey is an award-winning journalist, author, and blogger. She is the author of six books: three novels, one poetry collection, and two women's history. She was the Poet Laureate of Alameda, California, in 2014-17. She's also the conservatrix of The Doris Diaries, the diaries of her great-aunt Doris Bailey Murphy. She has a BA in journalism from San Francisco State University, and MA in Early 20th C. British Literature from Cal State Hayward. Julia's articles have appeared on Salon, Thrillist, Paste, Scary Mommy, Narratively, Yahoo News, Your Tango, and Sweatpants & Coffee. Her articles have also run in Redbook, Woman's Day, Country Living, House Beautiful, Town & Country, the San Francisco Chronicle, Oakland Magazine, Quill, and MadeLocal. She was the founding editor of weekly Alameda Sun and literary zine Red Hills Review. Her poetry has been in The East Bay Literary review, Postcard Poems, Americus Review, Cicada, Tiferet Review, and many others. Julia has been recognized several times by the San Francisco, East Bay and Peninsula Press Clubs as well as the California Newspaper Association for her blogging since 2003.
3 Comments
Life in the Time of Coronavirus - […] up the underpinnings, then adding plywood as sheerwall/sheathing, Tyvek, and ultimately the new redwood siding that we found in…