Life in the Time of Coronavirus
April 13, 2020|Posted in: Catching Up, family, Gold Country, House, renovations, This Old House, Victorian
I started writing this March 22, a week after we locked down in California. Neither the post nor the news has changed much with age.
I don't want to talk a lot about this pestilence swirling around the globe, but it's hard to avoid as a topic. We're all on lockdown, sheltering in place, in various places. Our youngest daughter caught the last flight from Melbourne on March 25, before the country locked its borders. At first I was sheltering at home about 40 miles from my husband, who is caring for his mother, but he was soon exhausted by the efforts of caregiving, so I packed three cats and locked up the house to go there. It wasn't so long ago that he had back surgery and I need him strong to weather this disease. Other daughters are scattered here and there — two at the Victorian-in-progress, and it is via text that I have new photos and updates to the house. The building continues, for the short term, while the supplies hold out and their health is good. The builder and my daughter/boyfriend are keeping their distance and working on various projects apart from one another.
Right now the project is siding: Taking off the old-growth redwood that is battered and brittle, tightening up the underpinnings, then adding plywood as sheerwall/sheathing, Tyvek, and ultimately the new redwood siding that we found in February. Our SIL is priming the siding with a fire-retardant paint and the top coat(s) will also have the same flame retardant in it. New siding goes up as soon as next week.
And I ordered windows. Found a local purveyor, chose Milguard as the brand, conferred with the city planner and got his OK, made a few tweaks, and then hit the button to go for it. The windows should be here late April, early May. Cost: $22K — half the price of our highest proposal. Although the stock market went very wrong and people are not working, we are still pushing ahead. We still have our weekly construction call. I made masks for the three workers on site — two are bunking together in a motel, but I just rented a house for us to move into after the CV lockdown ends, so they will bunk there henceforth, saving us a good $2500 per month. The other worker is my SIL who lives at the house. So all precautions are being taken and the work continues. Eastward ho!
In summary, in March:
Two daughters and SIL are enjoying an extended quarantine at the house in the foothills with puggle Peanut. Many hikes and visits to the majestic Yuba River. We remain in Fairfield, watching over my MIL.
Took down the chimney although I loved the look of vintage brick. It was too dicey to keep. Lots of bricks for the garden now.
Many trips to the dump in the next county (our county dump is closed) have removed dead appliances, scrap wood and junk from our site ($72 per trip). There was a complaint made that our trucks were getting mud on the sidewalk and into the street on rainy days, but we corrected that with evening spray-downs.
We are awaiting final elevations (plans) to turn in to the city of GV.
More of the interior upstairs has been painted a basic white, but some of the walls have been opened up for new windows, so it's a little rough up there. We have a basic idea of what the exterior colors will be — multiple greens, a creamy white skirting and trim, black window frames, cranberry red door.
Costs to date, as of end of March, were $86,000. Siding, 37 wooden windows, exterior framing materials, and paying wages as well as motel per diem pushed this number way up. It is about a third of what we expect to spend in total. Not so many big chunks ahead. Roughly $5000 a week for three builders, however. It adds up fast.
Stay safe. Wash hands. Keep apart. And breathe (through your mask).
Facebook Conversations
comments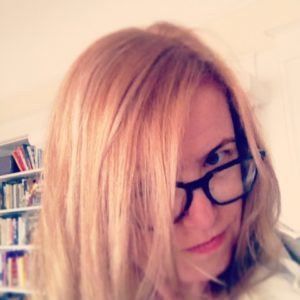 Julia Park Tracey is an award-winning journalist, author, and blogger. She is the author of six books: three novels, one poetry collection, and two women's history. She was the Poet Laureate of Alameda, California, in 2014-17. She's also the conservatrix of The Doris Diaries, the diaries of her great-aunt Doris Bailey Murphy. She has a BA in journalism from San Francisco State University, and MA in Early 20th C. British Literature from Cal State Hayward. Julia's articles have appeared on Salon, Thrillist, Paste, Scary Mommy, Narratively, Yahoo News, Your Tango, and Sweatpants & Coffee. Her articles have also run in Redbook, Woman's Day, Country Living, House Beautiful, Town & Country, the San Francisco Chronicle, Oakland Magazine, Quill, and MadeLocal. She was the founding editor of weekly Alameda Sun and literary zine Red Hills Review. Her poetry has been in The East Bay Literary review, Postcard Poems, Americus Review, Cicada, Tiferet Review, and many others. Julia has been recognized several times by the San Francisco, East Bay and Peninsula Press Clubs as well as the California Newspaper Association for her blogging since 2003.
1 Comment