Illness Reigns
September 22, 2005|Posted in: Uncategorized
Hello friends, sorry for long delay but the crazy last days of summer, first days of school, and then a week from hell followed by a weekend from heaven and an illness equal no time to blog. I hope to remedy that soon. Exhaustion: it's a real danger.
In the meantime, I'm resting a lot, hoping to regain strength to take on all the stuff coming down the pike.
Back in the saddle soon. I promise.
Advice to Aspiring Writers: Even cowgirls get tired.
Or: Drink plenty of fluids.
Facebook Conversations
comments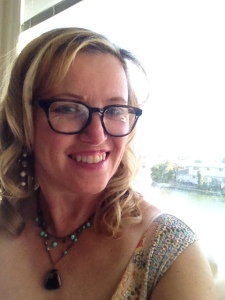 Julia Park Tracey is an award-winning journalist, author, and blogger. She is the author of "Veronika Layne Gets the Scoop" and "Veronika Layne Has a Nose for News" (rep'd by Booktrope). She is the Poet Laureate of Alameda, California. She's also the conservatrix of The Doris Diaries, the diaries of her great-aunt Doris Bailey Murphy. Her articles have appeared in Thrillist, Quill, Paste, San Francisco Chronicle, and in many magazines; her latest poetry appears in The East Bay Literary review.