I Get Anxious
August 16, 2015|Posted in: My World and Welcome to It, random, tea, work, writing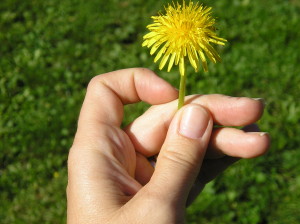 My husband says I'm a delicate flower, and while, yeah, that's true, it's not all that's true. I have anxiety. I have PTSD. I have issues.
This is not a case of disease-or-malady-of-the-week, a la celiac wannabees, or whatever Madison Avenue tells us this month is wrong with us (You need oat bran! You need Vitamin E! You need aloe!).
I really, really get anxious. I take a little pill each morning which cuts out the crazy part of anxiety — the part that screams all day long in my ear WE'RE DOOMED. YOU F*CKED UP AGAIN. EVERYONE HATES YOU. DIE DIE DIE. And for this, I am truly grateful to Big Pharma for coming up with a chemical that counteracts the panic in my brain.
There's no need to panic. But my brain/body panics a lot. Count yourself grateful that you're not me. Because it is beyond sucky to get into your car, and then be unable to leave the driveway because you suddenly had a vision of yourself hurtling down the highway and crashing headlong into another vehicle, and the impact accordions the front of the car, I am crushed, I can't breathe, I am being squeezed to death, and blip, I actually, truly feel my soul slip free from this dying body. I felt it. It was real. #truestory that never actually happened.
There's no need to visualize my daughters' bodies severed under the rumbling wheels of the kiddie train at the zoo. It's unnecessary to waste minutes or hours waiting for the earthquake that will flatten the house on top of me. I can feel the roof coming down. I can taste the grit in my teeth. I can see the meteor coming with my name on it. I think these things. I have done so for years.
But usually my anxiety is of a lighter shade of freak: I don't want to go to a party. I don't want to be on the freeway for an hour. I don't want to go out and face the eyes that feel like a thousand needles or the smiles that sometimes seem like bared teeth. I don't want to have to explain myself. I used to force myself to go, and ended the day feeling exhausted, broken, unable to string words together, my skin erupting in hives and my hands shaking with the palsy of terror.
But I don't make myself "be good" anymore. I don't perform because other people might be disappointed. I know how it feels to be kind to myself and how it feels when I'm not.
I didn't go to an event yesterday that I had wanted to cover, that I'd looked forward to writing about, because when it came time to go, my inner animal said no. It didn't feel safe or wise. (And it was totally safe — a gathering of women to celebrate other women heroines. Utterly, completely safe as can be.) I took care of my inner fear-bot with books and ice-cold raw cucumbers and pineapple chunks, with a lemon freezer bar and a nice walk around the block. I didn't die a grisly death and no meteors hit me. I feel better today. I'm writing now, aren't I?
You know the positive part of this? I write good stories. I make my imaginary stories feel real. I can use this power for good. Most days that's what happens. But sometimes I drop out because it's too much. I curl into an armadillo ball and breathe until the baddies go away. (By the way, if you also suffer from anxiety, try tapping for anxiety; it's pretty amazing. It's free, it's drug-free, and you can watch it on the Internet. Plus, it works.)
Don't take it personally if I don't show up sometimes. It's because I can't. But I'll show up the next time. Probably.
I am a delicate flower. And it's OK that you know that about me.
Facebook Conversations
comments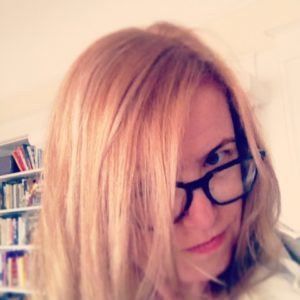 Julia Park Tracey is an award-winning journalist, author, and blogger. She is the author of six books: three novels, one poetry collection, and two women's history. She was the Poet Laureate of Alameda, California, in 2014-17. She's also the conservatrix of The Doris Diaries, the diaries of her great-aunt Doris Bailey Murphy. She has a BA in journalism from San Francisco State University, and MA in Early 20th C. British Literature from Cal State Hayward. Julia's articles have appeared on Salon, Thrillist, Paste, Scary Mommy, Narratively, Yahoo News, Your Tango, and Sweatpants & Coffee. Her articles have also run in Redbook, Woman's Day, Country Living, House Beautiful, Town & Country, the San Francisco Chronicle, Oakland Magazine, Quill, and MadeLocal. She was the founding editor of weekly Alameda Sun and literary zine Red Hills Review. Her poetry has been in The East Bay Literary review, Postcard Poems, Americus Review, Cicada, Tiferet Review, and many others. Julia has been recognized several times by the San Francisco, East Bay and Peninsula Press Clubs as well as the California Newspaper Association for her blogging since 2003.
14 Comments
Fill Your Paper… | Julia Park Tracey - […] I was gonna write about that, but I missed it. It's over. It was a one-time thing, but —…
GUYS. I got a new gig. - […] SPOT ON graphics Nanea comes up with from her genius funny brain. She gets me. She understands anxiety (as…