Gingerbread
May 19, 2020|Posted in: frugal, garden, Gold Country, History, House, MondayBlogs, photos, preservationista, renovations, This Old House, Victorian
I'm talking about gingerbread today. Not the kind you eat, but the fanciful trim on a Victorian house. The siding work has gone two-thirds of the way around and has now reached the front. We took off the gingerbread trim set it aside, in a safe place. The siding work continues, while we remake the fancy trim.
Here's a closeup of what this old trim looks like, ancient of days:
My brother Brian has taken on the project of reproducing the trim, since it is so fragile it falls apart in the hand. Brian has a vast repertoire of building skills, not the least of which is woodworking. He has already begun the project, with a practice run.
There's plenty more to do. The trim is sitting inside the mudroom, out of the rain, until Brian gets up there this weekend to work and bring these home to work on at night.
Fan and header scrollwork from the porch.

Original window (will go back in) from the front entryway. Stars in the brackets make me smile.
Meanwhile, it's back to windows and siding…These are the old windows taken down from the front parlour/living room.
In case you might want to know who is supervising these shananigans, it's Peanut, our granddog. (New windows behind him)
As of May 15:
1. Windows paid for. Additional interior doors procured. Most doors sorted.
2. Meeting with plumber and electrician coming up soon.
3. While the scaffolding is in place, we're hoping to get the roof done. We'll manage the tear-off and only pay extra for the new roof, saving us some dough.
4. I've given up hope of any kind of gardening until the fall. The entire yard is full of building supplies, trucks, a porta-potty and scaffolding. And I still don't know where all the sunny spots are. We took down a mimosa tree that was too close to the house (fire danger).
5. Paid off the new redwood siding. Each piece is being pre-treated with fire retardant, then primed both sides before it goes up. The house will be white when the siding goes on, though the finished look will be green.
6. All-in expenses are at about $125,000. Pinching pennies as we eke our way through this pandemic shutdown.
Facebook Conversations
comments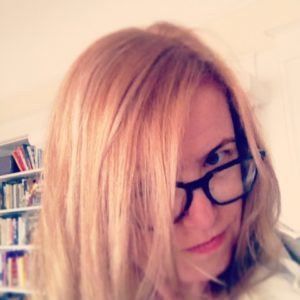 Julia Park Tracey is an award-winning journalist, author, and blogger. She is the author of six books: three novels, one poetry collection, and two women's history. She was the Poet Laureate of Alameda, California, in 2014-17. She's also the conservatrix of The Doris Diaries, the diaries of her great-aunt Doris Bailey Murphy. She has a BA in journalism from San Francisco State University, and MA in Early 20th C. British Literature from Cal State Hayward. Julia's articles have appeared on Salon, Thrillist, Paste, Scary Mommy, Narratively, Yahoo News, Your Tango, and Sweatpants & Coffee. Her articles have also run in Redbook, Woman's Day, Country Living, House Beautiful, Town & Country, the San Francisco Chronicle, Oakland Magazine, Quill, and MadeLocal. She was the founding editor of weekly Alameda Sun and literary zine Red Hills Review. Her poetry has been in The East Bay Literary review, Postcard Poems, Americus Review, Cicada, Tiferet Review, and many others. Julia has been recognized several times by the San Francisco, East Bay and Peninsula Press Clubs as well as the California Newspaper Association for her blogging since 2003.
2 Comments