Coupla Pix from LENA awards
October 15, 2007|Posted in: Uncategorized
Went to the National Business Women's Week awards in town yesterday and was a presenter for one of the awards. This is the same org that gave me the LENA (Woman of the Year) award a few years ago. Lovely, smart women, all of them.
Photos by Carrie Beavers, and here's the caption: The Isle City Business and Professional Women's annual awards ceremony honoring local women of achievement took place Sunday, in honor of National Business Women's Week. Pictured are presenters and award winners (holding awards): Kathy Shaughnessy, Bank of Alameda; Kathy Moehring, LENA Award; Lena Tam, vice mayor of Alameda; Kate Quick, community service award; Dr. Cecelia Cervantes, education award; Dr. Ardella Dailey, AUSD superintendent; Julie Baron, business award; and Julia Park Tracey, Alameda Sun.
And here we are beforehand, a few of us Alameda gals…
That's Alison Bliss, Kathie Woulfe, Kathy Moehring, self, and Kathy Shaughnessy behind me talking to Julie Baron of Julie's Coffee & Tea Garden. Yes, almost everyone in Alameda is named Kathy.
Facebook Conversations
comments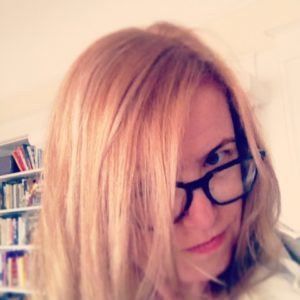 Julia Park Tracey is an award-winning journalist, author, and blogger. She is the author of six books: three novels, one poetry collection, and two women's history. She was the Poet Laureate of Alameda, California, in 2014-17. She's also the conservatrix of The Doris Diaries, the diaries of her great-aunt Doris Bailey Murphy. She has a BA in journalism from San Francisco State University, and MA in Early 20th C. British Literature from Cal State Hayward. Julia's articles have appeared on Salon, Thrillist, Paste, Scary Mommy, Narratively, Yahoo News, Your Tango, and Sweatpants & Coffee. Her articles have also run in Redbook, Woman's Day, Country Living, House Beautiful, Town & Country, the San Francisco Chronicle, Oakland Magazine, Quill, and MadeLocal. She was the founding editor of weekly Alameda Sun and literary zine Red Hills Review. Her poetry has been in The East Bay Literary review, Postcard Poems, Americus Review, Cicada, Tiferet Review, and many others. Julia has been recognized several times by the San Francisco, East Bay and Peninsula Press Clubs as well as the California Newspaper Association for her blogging since 2003.