Contest: Win Veronika Nail Polish and Two Signed Books!
November 9, 2015|Posted in: book biz, Books, Booktrope, Contest, marketing, NaNoWriMo, Reading, Tongues of Angels, Veronika Layne, writing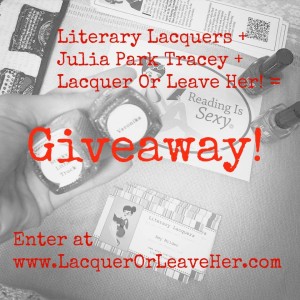 I am more than just blogging this week — I am sharing exciting contest news.
A couple of weeks ago I was minding my own business when a friend, Michelle Chouinard, who happens to be a popular nail polish blogger at Lacquer or Leave Her, somehow hooked me up with Amy Milder, who makes literary-based polishes at Literary Lacquers. Amy invented two beautiful polishes based on the story of my newest novel, Veronika Layne Has a Nose for News. The purple nail polish is rich and holographic, aka glittery in a grownup way. It goes on beautifully. My manicurist loved it.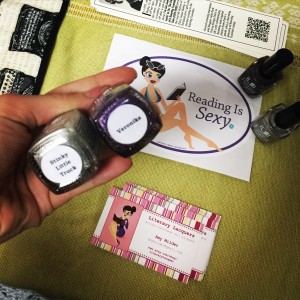 The purple is called…Veronika. Amy also designed a silver holographic polish called…wait for it: Stinky Little Truck, based on Veronika's biodiesel truck. I had both polishes in hand Friday and tried them both. They are scrumptious.
And here's the juicy part: A set of these polishes can be yours free, plus signed (by me!) copies of Veronika Layne Gets the Scoop and Veronika Layne Has a Nose for News, by entering the Rafflecopter contest. Right now! As many times as you can until it tells you to stop. It involves a few clicks, as in signing up for my newsletter or following me on Twitter or Instagram, as your entry to the giveaway. (Read all the way to the end of this blog for more fun and free…)
Here's the link: a Rafflecopter giveaway .
But wait!! There's more! 
It turns out that my publisher, Booktrope, is having a pre-holiday sale on 200+ books, and three of my books are in that category. So all three (e-books, not paper or hardbacks) are on sale for… FREE. All three are free, this week only. Monday through Saturday, Nov. 9-14, FREE on Amazon. Download them now, today, for your own enjoyment.
Find these FREE books here:
Tongues of Angels (stand-alone literary fiction)
Veronika Layne Gets the Scoop (#1 in the Hot Off the Press series)
Veronika Layne Has a Nose for News (#2 in the Hot Off the Press series)
And just so you know, I'm participating in NaNoWriMo, and drafting #3 in the Hot Off the Press series — Veronika Layne Stops the Presses, slated for 2016 release. Expect sass, sensuality, a new tattoo, a vampire and monkeys with machine guns…plus deadlines and hot sweet love.
All promo, all fun…and then back to my writing cave 🙂 Thanks for reading along.
Facebook Conversations
comments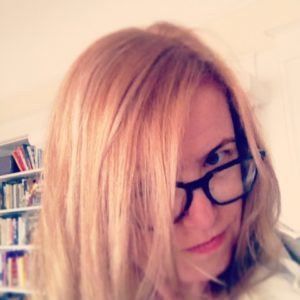 Julia Park Tracey is an award-winning journalist, author, and blogger. She is the author of six books: three novels, one poetry collection, and two women's history. She was the Poet Laureate of Alameda, California, in 2014-17. She's also the conservatrix of The Doris Diaries, the diaries of her great-aunt Doris Bailey Murphy. She has a BA in journalism from San Francisco State University, and MA in Early 20th C. British Literature from Cal State Hayward. Julia's articles have appeared on Salon, Thrillist, Paste, Scary Mommy, Narratively, Yahoo News, Your Tango, and Sweatpants & Coffee. Her articles have also run in Redbook, Woman's Day, Country Living, House Beautiful, Town & Country, the San Francisco Chronicle, Oakland Magazine, Quill, and MadeLocal. She was the founding editor of weekly Alameda Sun and literary zine Red Hills Review. Her poetry has been in The East Bay Literary review, Postcard Poems, Americus Review, Cicada, Tiferet Review, and many others. Julia has been recognized several times by the San Francisco, East Bay and Peninsula Press Clubs as well as the California Newspaper Association for her blogging since 2003.