09/26/2013 – Cocktail Soiree at the Heathman Hotel
September 13, 2013|Posted in: Appearances
Comments Off on 09/26/2013 – Cocktail Soiree at the Heathman Hotel
Thursday, Sept. 26, 5:30-7 p.m.
Come to the Heathman Hotel's world-famous library to meet author Julia Park Tracey, sample Oregon's pinot noir and the Rebel Girl cocktail invented for Doris. Hear excerpts from the Doris Diaries mentioning the Heathman by name, and enjoy the literary elegance of this renown hotel.
The soiree takes place in the Heathman's priceless mezzanine library containing autographed books only by the authors who have stayed at the hotel. The two volumes of the Doris Diaries will be joining the elite collection. http://portlandlibrary.heathmanhotel.com/aboutlibrary.aspx
Doris Bailey met friends and paramours at the "New Heathman" many times in 1928 and 1929. She posted letters and listened to the pianist play. The Heathman is celebrating its 90th anniversary and welcomes readers and fans to an elegant cocktail soiree to meet the diaries' editor and conservatrix, Julia Park Tracey, reading from "Reaching for the Moon: More Diaries of a Roaring Twenties Teen (1927-1929)."
Facebook Conversations
comments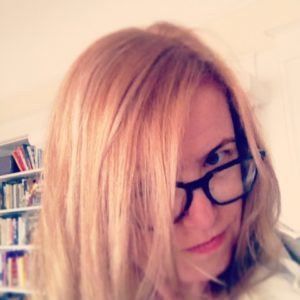 Julia Park Tracey is an award-winning journalist, author, and blogger. She is the author of six books: three novels, one poetry collection, and two women's history. She was the Poet Laureate of Alameda, California, in 2014-17. She's also the conservatrix of The Doris Diaries, the diaries of her great-aunt Doris Bailey Murphy. She has a BA in journalism from San Francisco State University, and MA in Early 20th C. British Literature from Cal State Hayward. Julia's articles have appeared on Salon, Thrillist, Paste, Scary Mommy, Narratively, Yahoo News, Your Tango, and Sweatpants & Coffee. Her articles have also run in Redbook, Woman's Day, Country Living, House Beautiful, Town & Country, the San Francisco Chronicle, Oakland Magazine, Quill, and MadeLocal. She was the founding editor of weekly Alameda Sun and literary zine Red Hills Review. Her poetry has been in The East Bay Literary review, Postcard Poems, Americus Review, Cicada, Tiferet Review, and many others. Julia has been recognized several times by the San Francisco, East Bay and Peninsula Press Clubs as well as the California Newspaper Association for her blogging since 2003.